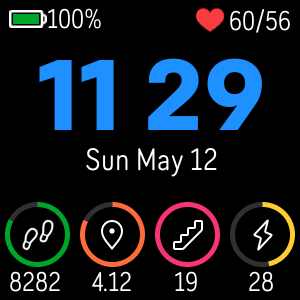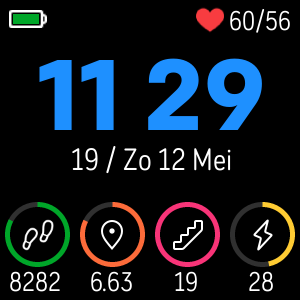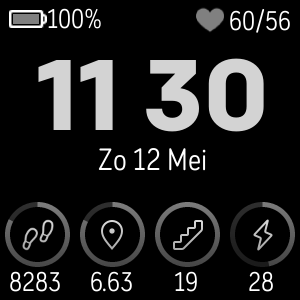 BusinessWatch
Irma Houtzager
1 device
Available to install from
the Fitbit mobile app
Description
Simple watch in a straightforward, elegant business style with current and resting heart-rate, steps, distance, floors and active minutes. You can choose to display in an elegant grayish or a colorful look, the latter one being the default.
Settings give the option to:
* enable toggling between a grayish and colorful look on the watch itself
* set the language to Dutch, default is English
* choose to display the battery percentage
* set the unit of measurement for distance
Ticking the date on the watch toggles showing the week number and in order to show the time in 12 hour format make sure to set this in your fitbit profile preferences.
If you want to change the activities to display please check out "Configurable BusinessWatch".
BusinessWatch is a free and ads-free experiment of Irma Houtzager.
Having said that, if you appreciate my work, you can encourage me to do more by donating via PayPal at https://bit.ly/2UDfPOk or simply give a word of appreciation via email :-)