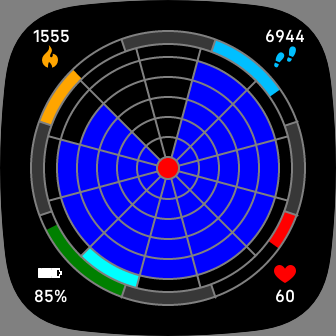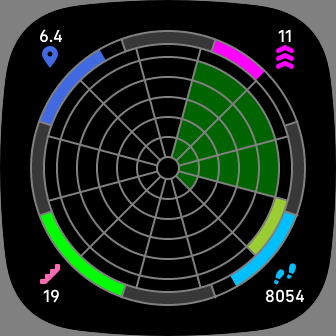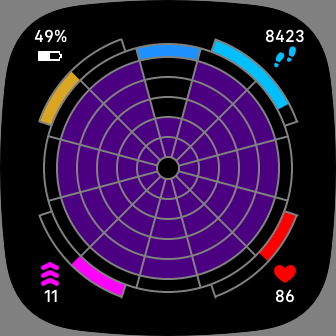 Web
Nev Rawlins
6 devices
Available to install from
the Fitbit mobile app
Description
Clock face based on a spider's web. Hours in the traditional analog positions. Minutes stack up, building to the next 5-minute. PM indicator in the center.
Screenshots: 7:49PM, 4:16AM, 12:57AM (no border)
Setting options:
- change colors of minutes, hours & PM marker
- activity items can be changed
- hide gray border
If you like this, or any of my other clock faces, you can encourage me to do more by donating via PayPal at: https://www.paypal.me/nevwatch
This originally appeared on the Pebble watches.