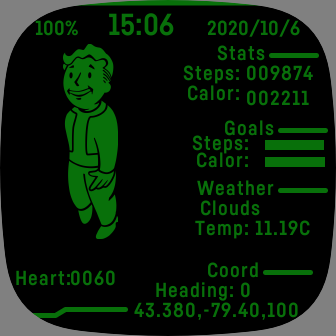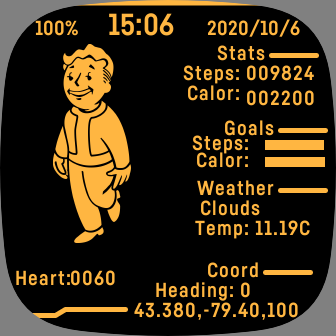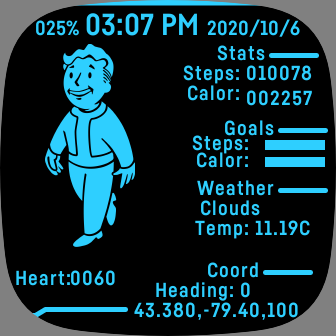 Pipboy 3000 (Gen 3)
Nick Whelan
4 devices
Available to install from
the Fitbit mobile app
Description
The Pip-Boy 3000 is a pre-War electronic Personal Information Processor (PIP) in Fallout 3, Fallout: New Vegas and Fallout 4, manufactured by RobCo Industries, and acts as a database for your personal information and inventory, as well as generating the heads-up display (HUD).
Not affiliated or endorsed by Bethesda Softworks LLC.
© 2015 Bethesda Softworks LLC, a ZeniMax Media company. Bethesda, Bethesda Softworks, Bethesda Game Studios, ZeniMax, Pip-Boy, Vault-Tec and related logos are registered trademarks or trademarks of ZeniMax Media Inc. in the U.S. and/or other countries. Fallout, Vault Boy and related logos are trademarks or registered trademarks of Bethesda Softworks LLC in the U.S. and/or other countries. All Rights Reserved.