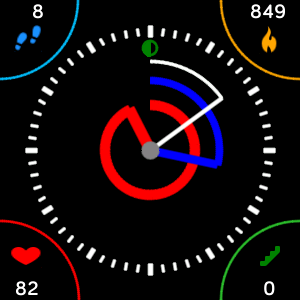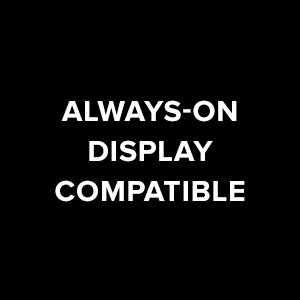 Triarch
Nev Rawlins
4 devices
Available to install from
the Fitbit mobile app
Description
A stylish analog clock face with trailing arcs following all three hands. Inner (red) hand and arc is the hour, middle (blue) ones are the minutes and the outer (white) ones the seconds. AM/PM shown at the top, in green (left lit half for AM, right for PM).
Configuration options to switch off the seconds display (to conserve battery) and to choose a white background (with black seconds).
Information at corners, can be hidden with a tap on the screen. Tap again to display.
Always-on Display compatible – requires Versa 2 and FitbitOS 4.1 with AOD enabled.
The design was created by José Manuel Otero, from Spain, and originally appeared on the Tokyoflash Design Studio. It is published with his permission. The original post can be found here: https://blog.tokyoflash.com/2013/11/22/triarch-old-themed-analog-watch-with-a-twist/
You can follow José on: https://www.facebook.com/TTM-Technotimemachine-578290348850436/timeline/