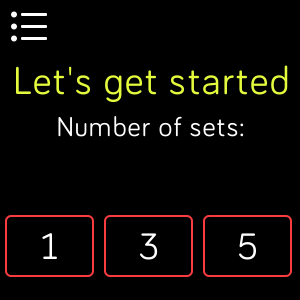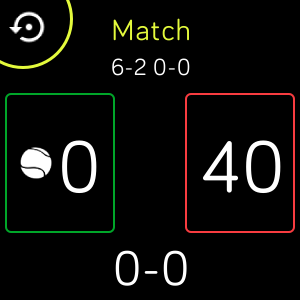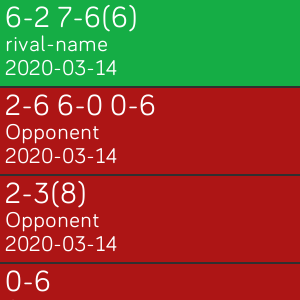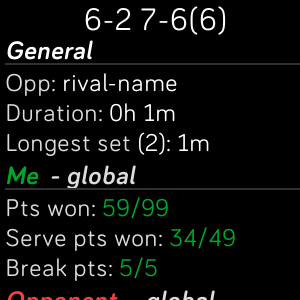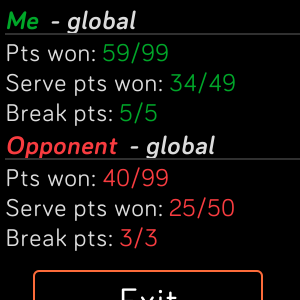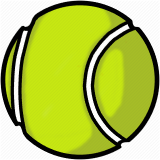 Tennis Stats Free
Franco Berardi
4 devices
Available to install from
the Fitbit mobile app
Description
*Bug when exiting the app was fixed!*
Great news, our app is now FREE! To everyone that paid for the app, contact us (fberardi@dmarkseguridad.com) to get free access to the dashboard for life!
Check out https://tennisstats.dmarkseguridad.com
With this amazing new tennis app you can keep score confortably on your own wrist during a match. Tennis Stats lets you take complete control over the game, allowing you to customize the amount of games and sets, and also choosing wether there will be tie-breaks or not. You can also make the app your own by adding regular opponents by name or particular oponents for one-time matches during tournaments.
Be sure to check out our dashboard (tennisstats.dmarkseguridad.com). This page shows useful charts that can be filtered by year, opponent and more. This way you can easily analize your improvement over time and who your toughest rivals are. The dashboard also has a list with all your matches and their raw data in case you are looking for the result of a specific match.