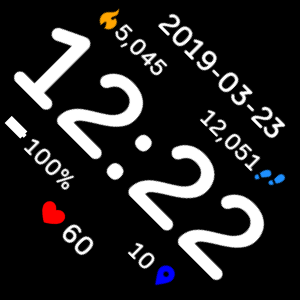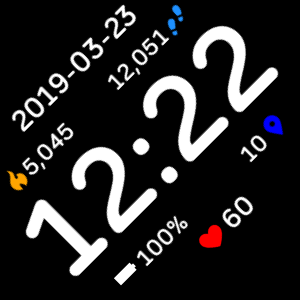 ChronoSlant
Nev Rawlins
6 devices
Available to install from
the Fitbit mobile app
Description
16th in the "Chrono" series. The whole display is shown at a 45 degree angle for people that want to be able to read it with arm pointing away from the body (for me, most of the time).
Default is suitable for wearing on left wrist, but settings option to select for the right wrist.
Always-on Display compatible – requires Versa 2 and FitbitOS 4.1 with AOD enabled.
If you like this, or any of my other clock faces, encourage me to do more by donating via PayPal at: https://www.paypal.me/nevwatch