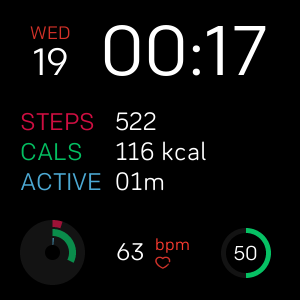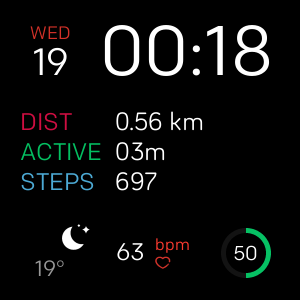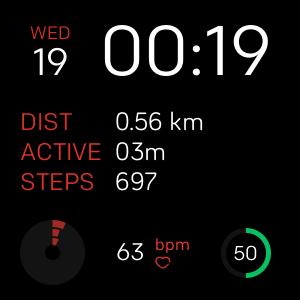 Apfel
sw1ft-code
2 devices
Available to install from
the Fitbit mobile app
Description
Clockface Apfel is a fitbit versa watchface inspired by the Human Interface Guidelines.
[New]
★ Progress widget
★ Progress widget can be replaced by weather widget
★ Select individual activities to display
★ Battery optimization
[Features]
★ Digital clock
★ Day of the week and date
★ Activity widget (calories, distance, steps, activeminutes, floors)
★ Progress widget
★ Weather widget (free api key required)
★ Heartbeat monitor
★ Battery indicator
[Settings]
In the settings menu you have the possibility to customize the watchface to your personal taste.
The weather indicator requires the smartphone to be paired and having access to the internet.
Weather information is requested from the openweathermap API.
You need to register on https://openweathermap.org/appid for a free API-Key and add it in the watchface settings page.