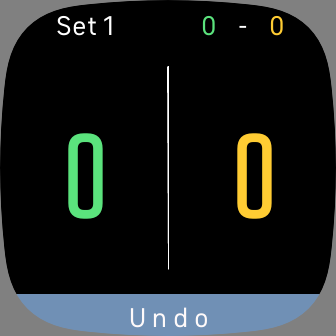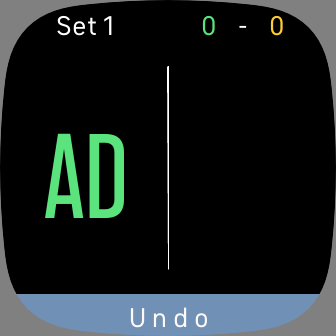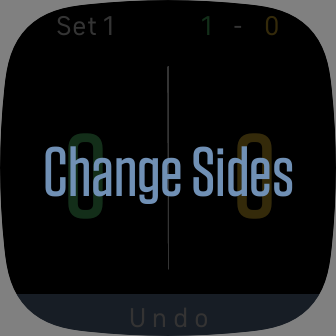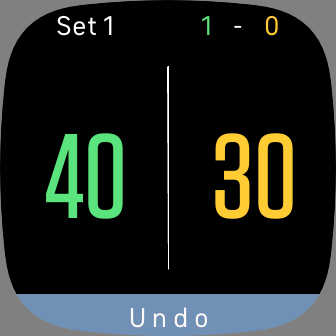 Tennis Tracker
Sergio Azevedo
4 devices
Available to install from
the Fitbit mobile app
Description
A Simple Fitbit application for Tennis games.
The app has only very basic features for tracking a tennis match.
version: 1.0.0 includes:
- Support to the new fitbitOS 5 (versa 3 and sense)
version: 0.2.0 includes:
- Bug fixes on game logic.
- The new "Change Sides" notification feature. (regular games and tie-break)
So you don't need to remember by yourself when it's time to change sides in the court.
And now you can concentrate even more on your game. =)
version 0.1.0 includes:
- Comprehensive support to Tennis Match logic (Points, Games, Sets) including deuces and tie-break situations.
- The ability to undo the last 5 actions during a game.
- A top status bar that allows the player to have an overview of the match (covering actual Set and Game Score)
- A big clickable point score display, to make player's life easier when it comes to keeping track of the points in the game.