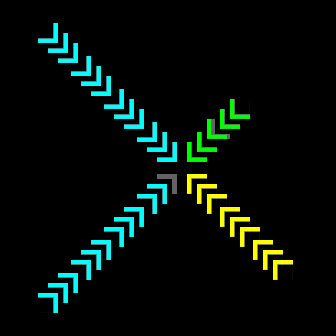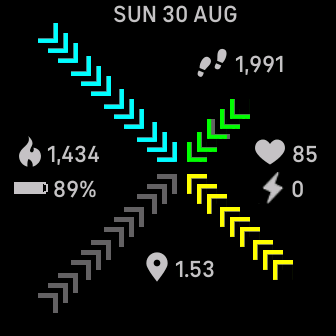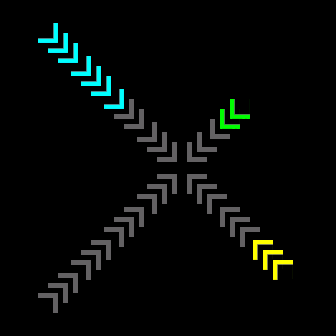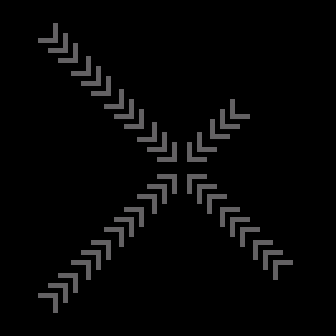 ChevronX
Nev Rawlins
6 devices
Available to install from
the Fitbit mobile app
Description
Cryptic clock face using chevrons to show the time in 24 hour format. Top left quadrant shows first 12 hours, bottom left second 12 hours, top right 10-minutes & bottom right single minutes. Together the chevrons form an irregular cross. You basically count the lit chevrons in each quadrant to get the time.
If you double tap on the screen, information is displayed in the spaces around the cross for 10 seconds.
No configuration options with this one.
Screenshots show: 23:59, same with information, 07:23, midnight
Always-on Display compatible – requires Versa 2 with AOD enabled.
If you like this, or any of my other clock faces, encourage me to do more by donating via PayPal at: https://www.paypal.me/nevwatch