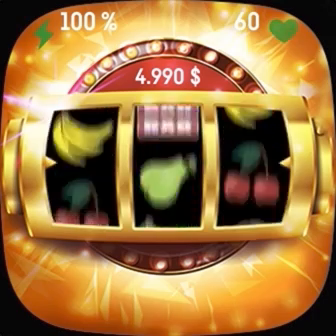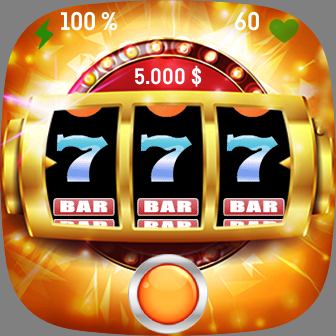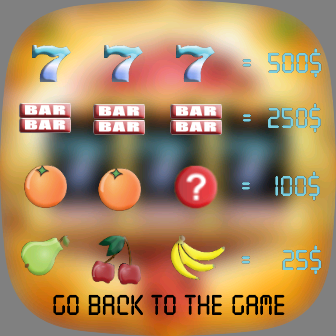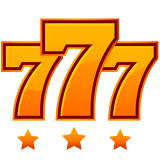 Slot Machine
MagicClockFaces
6 devices
Available to install from
the Fitbit mobile app
This app requires a payment that is managed by the developer in-app.
Description
✳️ Most Wanted Bundle contains Slot Machine App 👉 tap here: 🔗 https://bit.ly/3n7iL4n
✳️ Enjoy all other Bundles in the store: 👉 tap here: 🔗 https://cutt.ly/OnlyMagicClockFaces
⭐ All Versa, Ionic and Sense models have the latest optimized version now, Enjoy!
Rediscover and get addicted by the famous Slot Machine game, try to have as many matches as possible...🤑 Don't worry if you forget the game open, it will automatically abort preserving the watch battery drain. 😉 There is no line of code that will predict the wining, so when you win it is your pure luck.
Application only costs 🛒1.99$. (Lifetime purchase).
Payment is possible via Paypal or Credit Card.
Circle vector created by starline - https://www.freepik.com/vectors/circle
Winning PNG Designed By Ylivdesign, Triple PNG Designed By pikepicture, from https://pngtree.com
Background Photos from https://pngtree.com/free-backgrounds
tags: slots casino jackpot gambling bonus poker live roulette slotgames online win free spins slot slotmachine slotmachines winner spring summer autumn jackpots games casinolife casinogames gaming play casinofun slotgame bonus win casinos casinogames winner slotgame casinonight slotgames gaming lasvegas bigwin vegas baccarat blackjack poker casinofun jackpotwinner mega money bonus freespins jackpots fun newyork newyorkcasino betting gamble megajackpot kissjackpot kissbigwin play idrkasino slotjackpot hotslots casinolife hotslot sportsbook hotnewgame joker handpay livegames spring summer autumn winter flower flowers elegant romantic floral watercolor rose roses iris orchid anemon violet sunflower orchid gerbera daisy lilie tulip love heart floral leaf circle cute leaves forest romantic heart love beautiful pretty pink adorable loveWINTER, Jolly, Snow Man, Frozen, Cold, Freezing,Christmas Tree, Santa Klaus, Dear Horns, Red Shoes, Red Suit, Christmas Sleigh, Chimney, Elf, Toys, Kids, Happy Children, Gifts, Christmas Morning, Winter Chill, Snow Globes, Snow Stars. Snow Angels, Snow Balls, Play, Hot Drinks,Ginger Bread Man, Sweets, Candy, CHRISTMAS, XMAS.
This app requires a payment that is managed by the developer in-app.