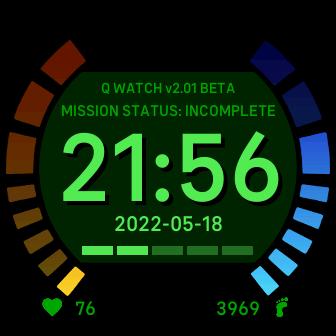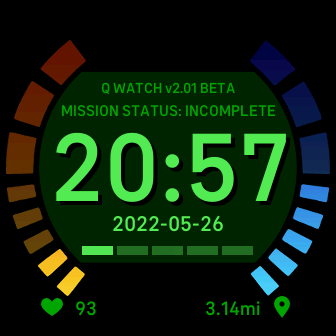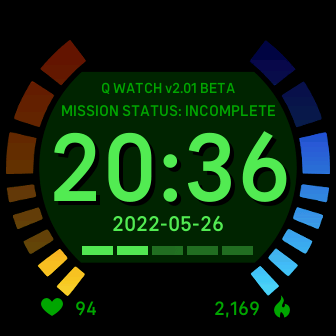 Goldeneye64
Matt Nicholls
2 devices
Available to install from
the Fitbit mobile app
Description
A recreation of James Bond's watch from the 90s classic game, Goldeneye 64 for the Nintendo 64 (N64).
- The 'health' meter will show your heart rate based on your resting state and maximum heart rate.
- The 'armour' meter shows your progress towards your daily goal.
- The 5 bars at the bottom show how much battery you have left.
- The 'Mission Status' text shows if you have completed your goal.
New in v2
- Added setting to pick goal type for the Armour meter from Steps, Distance, Zone Minutes, Calories, Floors
- Added setting to pick from a range of date formats
- Optimisations of codebase
Roadmap
- Add the analog clock to the background and, if possible, as an Always-on-Display.
Feel free to send suggestions via the contact link