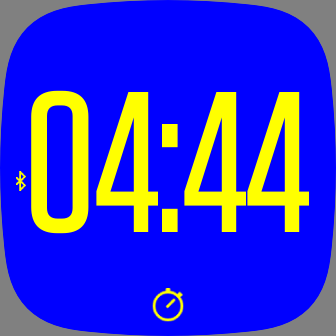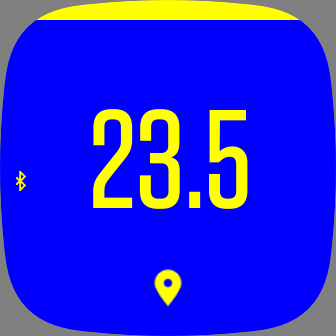 Giant Clock
BV Designs
6 appareils
Installation offerte à partir de
l'application mobile Fitbit
Cet affichage heure et statistique nécessite un paiement qui sera géré par le développeur dans l'application
Description
Cost - $1.35 + local taxes. Also available in bundles: http://tiny.cc/ywaj6y
All my clocks: http://bit.ly/2QUjXu9
Website: https://www.bvdesigns.info
Display time, date and stats in a GIANT easy-to-read format. The large type will surely be a hit with visually-challenged users! Tap top right for stats, bottom right for clock. When clock shows tap centre to cycle date, weather & battery.
See in action at https://www.bvdesigns.info/giant-clock
Features:-
- Stats progress bars at the top.
- Colour - background and text.
- Language support for dates.
- Date format, update by second, battery, BT indicator, vibration, 12/24 hr (Fitbit profile)
- AOD enabled (Versa 2 only) (may affect battery)
Weather provided by OpenWeatherMap. Choice of frequency updates. C/F in settings menu.
Health:
Tap top right for stats, then centre to cycle through Steps, Heart Rate, Calories, Distance, Floors (except Versa Lite) and Active Zone Minutes.
#8Kr09W
Cet affichage heure et statistique nécessite un paiement qui sera géré par le développeur dans l'application