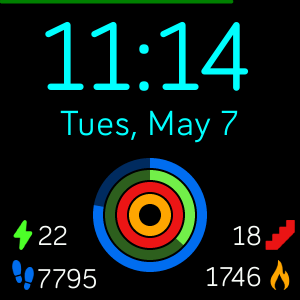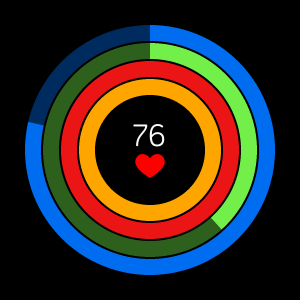 Minimalist Rings
Nathan Atkinson
3 appareils
Installation offerte à partir de
l'application mobile Fitbit
Description
A minimal clock face that shows the time, date, and fitness stats. The stats show steps, stairs, calories, and active minutes.
The fitness rings show your progress toward your goals for each fitness item. The ring color corresponds to the icon color on the clock face.
The time and date can be customized with a variety of colors.
A bar at the top shows battery status. Below 50% and the bar becomes yellow. Below 20% and the bar becomes red. The battery bar can be hidden in Settings.
Tap the clock face to view your current heart rate and a larger view of the rings.