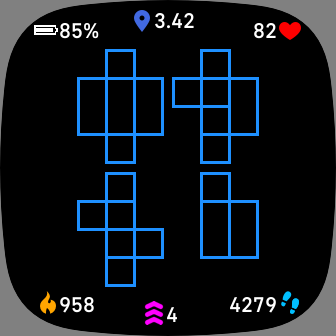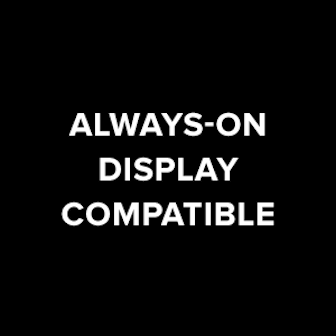 ShapeShifter
Nev Rawlins
8 デバイス
Fitbit モバイルアプリは
からインストールできます
説明
The weird looking shapes display the time in a slightly perplexing way. Reading the time is easy once you know how. Just ignore the outer lines of the shapes and you'll be able to see that each one contains a digit.
Screenshot animation runs from 9:57 to 10:07.
Always-on Display compatible – requires Versa 2 and FitbitOS 4.1 with AOD enabled.
This design was created by Lloyd King, from UK, and originally appeared on the Tokyoflash Design Studio. It is published with his permission.
The original design can be found here:
https://blog.tokyoflash.com/2012/08/23/shapeshifter-time-within-shapes/