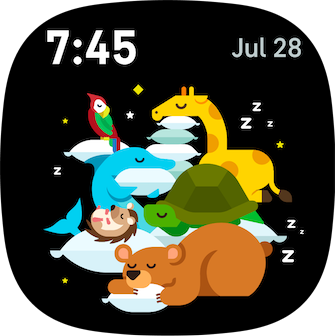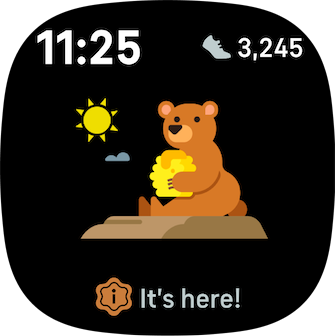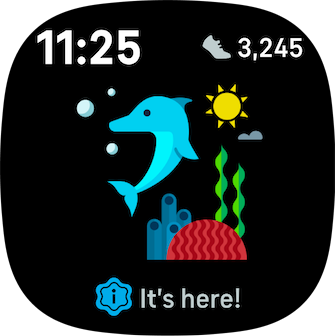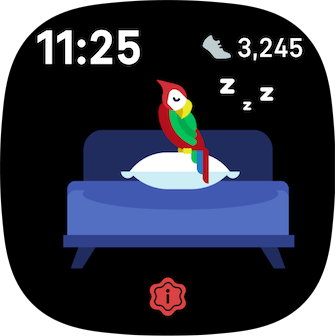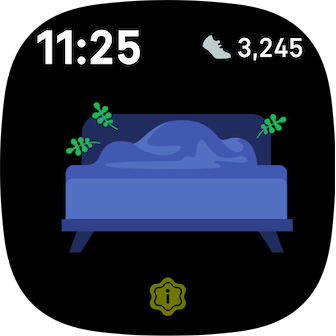 Available only to Premium Users
Try Premium
My Sleep Animal
Fitbit
2 devices
Available to install from
the Fitbit mobile app
Description
Keep your Sleep Animal on your wrist for an easy way to understand your sleep patterns at a glance. Each month, your clock face updates to show which animal reflects your long-term sleeping trends.
To help you stay on track, your Sleep Animal follows a sleep schedule, too. You'll see them wake in their natural habitat at 9 am, and wind down for the night at 9 pm.
Not logged much sleep recently? You'll see a mix of different Sleep Animals until your personalized animal is ready. You can learn more about sleep animals, and track your progress in the Fitbit app.
- Display: digital
- What you see: Along with your personal Sleep Animal, you'll see the date, your steps, heart rate, and sleep duration.
What you'll need:
- Latest version of FItbit OS
- Latest version of the Fitbit mobile app
The "My Sleep Animal" clockface requires more frequent charging.