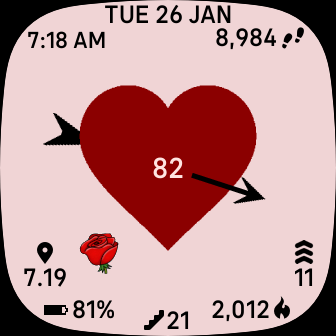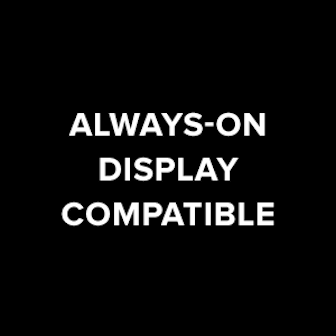 VDay
Nev Rawlins
6 devices
Available to install from
the Fitbit mobile app
Description
Analog & digital clock face for Valentine's Day. The arrow points to the minutes and the rose appears in the analog hour position.
The digital time is shown in 12 or 24 hour format depending on your user preference.
Times shown in main animation: 7:18AM, 11:10AM, 16:31 (24 hour), 1:45PM
Always-on Display compatible – requires Versa 2, Versa 3 or Sense with AOD enabled.
If you like this, or any of my other clockfaces, encourage me to do more by donating via PayPal at: https://www.paypal.me/nevwatch