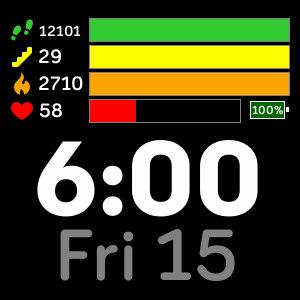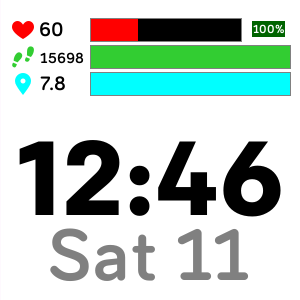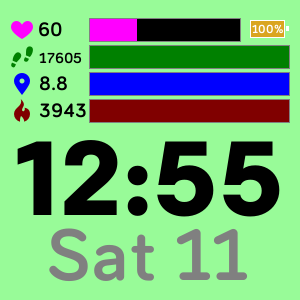 Catuai EAL
Eric Longman
2 devices
Available to install from
the Fitbit mobile app
Description
Lots of info, but easy to read at a glance. Time, day, and date are big and bold, and graphs give you quick access to your steps, floors, calories, and heart rate. Looking for seconds? Search for my "Blue Mountain EAL" face for a similar take with seconds.
Version 2.0 adds complete customizability! Pick which of six different metrics to display in each of the four slots at the top (or even leave some empty), and be creative with colors in almost every aspect; time, date, background, graphs, and labels.
This clock face is completely free with full functionality. You don't owe me a thing. Enjoy!
You can buy me a cup of coffee if you like through https://paypal.me/elongman, but you're certainly not obligated to do so.
Catuai is a variety of Arabica coffee bean that is a hybrid of Mundo Novo and Caturra. It was bred in Brazil in the late 1940s.