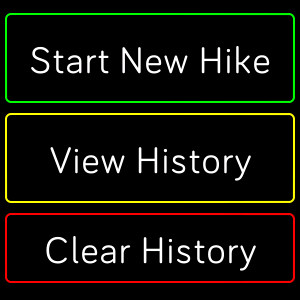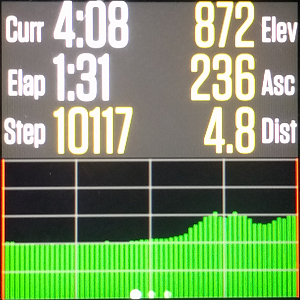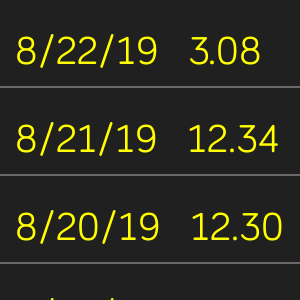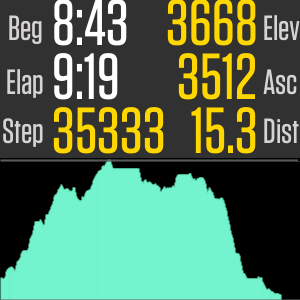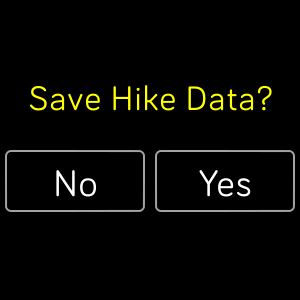 Hike Altimeter
Leigh Potter
1 device
Available to install from
the Fitbit mobile app
Description
Versa hiking app to track elevation changes during a hike.
To use, just start the app before beginning the hike, and let it track progress during the day.
The main screen allows you to track a new hike, or review previously recorded hikes.
Hike tracking includes:
- Current Time
- Elapsed Hike Time
- Number of Steps
- Current Elevation
- Total Vertical Ascent
- Distance
Supports :
- Calibration to correct elevation using the right side up / down buttons
- Distance / elevations support English or Metric units
- Histogram(s) of elevation changes during the hike
+ Main hiking screen shows just the last hour
+ Swiping left on the main screen shows the last 5 hours on two screens.
+ When reviewing a previously recorded hike, the entire hike is displayed on one screen (10 hour max)