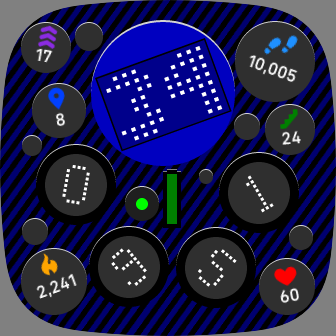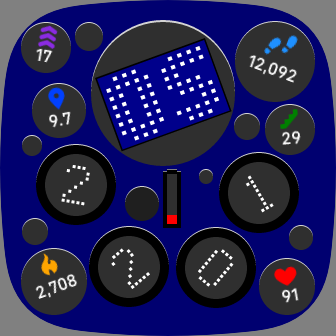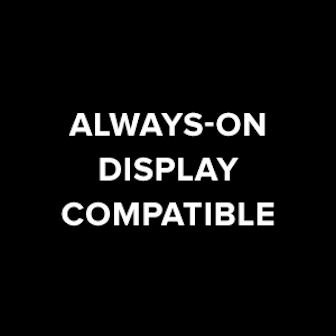 Spare Time
Nev Rawlins
6 devices
Available to install from
the Fitbit mobile app
Description
This digital clock face has been reassembled from "spare parts".
Hours and minutes can be read from left to right and either seconds or day of the month shown on top. In 12-hour mode, an additional PM indicator displays on the central spare shape.
Other shapes show steps, heart rate, calories burnt, distance, active minutes and battery level.
Background, stripes and the large circle colors are configurable.
Always-on Display compatible – requires Versa 2, Versa 3 or Sense with AOD enabled.
Designed by Gordon Lardi and originally appeared on the Tokyoflash Design Studio. It is published with his permission.
Original design can be found here:
https://blog.tokyoflash.com/2013/05/20/spare-time-watch-shuffles-digits-when-shaken/