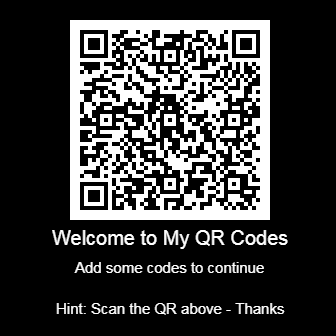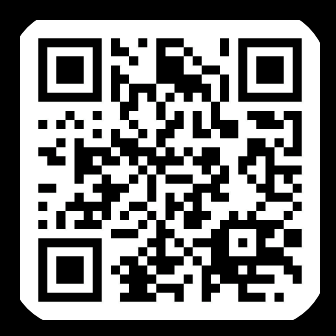 My QR Codes
Jonathan Garber
5 devices
Available to install from
the Fitbit mobile app
This app requires a payment that is managed by the developer in-app.
Description
BUG FOUND - Discovered incorrect sizing issue for different models. This is why images don't work on some watches (versa3 / sense) Working on an update to fix this now.
Version 2.0.0
****YOU WILL NEED TO UNINSTALL & REINSTALL THE APPLICATION FOR THIS UPDATE****
This version changes how files are handled you will need to uninstall / reinstall to re-create your QR Codes properly. Sorry for the inconvenience.
**GREEN PASSES**
While I've been able to get green passes to work using the FitBit Simulator, they are still not working properly on the actual watches themselves. I'm still working on it.
Labels: I wanted more room on these little screens to display bigger codes. Slide up on the screen to view the label of the currently shown QR Code. The label will show for about 1 second then drop back down to return to your QR Code. The labels also flash while switching QR Codes as well.
---------------
My QR Codes is A light weight QR Code Generator & Display. Swipe Left or Right to navigate a list of up to 8 QR Codes. My QR Codes generates the QR codes within the application itself so your code content stays entirely in the FitBit Application Environment.
Quick How-To
Open the App on your watch
Go into settings for My QR Codes on your phone
Add A Label for your code, then add the text for your code
Wait a few seconds and the watch will display your new QR code with label.
FAQ
Q: How do I keep my watch on when I have to rotate my wrist towards a scanner?
A: Rotate your wrist towards the scanner and when the screen turns off, keep your watch screen aimed at the scanner and just double tap the screen to wake it up. It will keep itself awake while you move and angle your wrist for the scanner to read your QR Code.
This is a temporary always on mode. You exit this mode automatically when you look at your watch in the normal position and change QR Codes or exit the app. My advice is to always remember to exit the app when done.
Tips & Tricks
Most barcode readers at stores and such can read QR Codes. So you can usually take any barcoded item you have such as a store discount card and enter that code into My QR Codes to make a QR Code for it. I do this with my store cards, gas station cards etc.
If you have a card that doesn't say the actual number below the barcode or somewhere on the card, just scan it with a barcode app on your phone to get the number you need. Then enter it into My QR Codes to generate a QR Code to use. I converted quite a lot of my own cards to QR Codes to save time and hassle.
Notes
My QR Codes has a 3 Day Free Trial Period. After 3 days the application will cost 3.99 to continue using it. I truly appreciate the support from all those who have purchased a copy of My QR Codes. I wrote this application for my own personal use. I know I wouldn't have any issues buying a good QR Code app for about 5.00 as I use QR codes for a handful of things. So I figured 3.99 was a fair price.
This app requires a payment that is managed by the developer in-app.