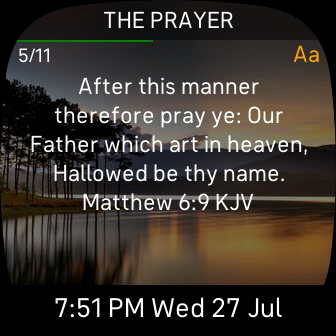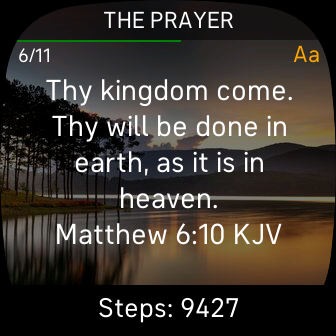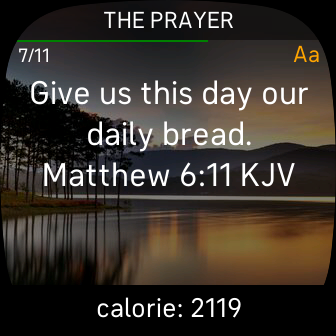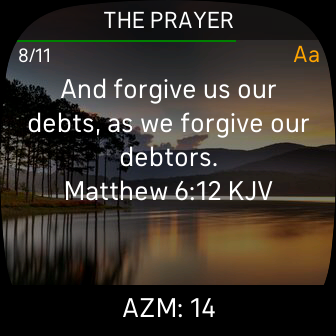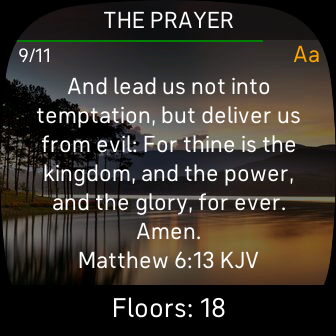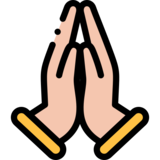 The Prayer
Giovanni Saberon
6 devices
Available to install from
the Fitbit mobile app
Payment required
This app requires payment and is managed by a 3rd-party developer that is not endorsed by Fitbit.
Proceed with caution.
Payment required
This app requires payment and is managed by a 3rd-party developer that is not endorsed by Fitbit.
Proceed with caution.
Description
Read, Meditate, Memorise Bible verses about the Lord's prayer on your watch.
WATCH VIDEO DEMO
Visit https://gesab001.github.io/fitbit?appName=the_prayer&appType=app
ABOUT THE LORD'S PRAYER
Prayer is the opening of the heart to God as to a friend. Not that it is necessary in order to make known to God what we are, but in order to enable us to receive Him. Prayer does not bring God down to us, but brings us up to Him.
Keep your wants, your joys, your sorrows, your cares, and your fears before God. You cannot burden Him; you cannot weary Him. He who numbers the hairs of your head is not indifferent to the wants of His children. "The Lord is very pitiful, and of tender mercy." James 5:11. His heart of love is touched by our sorrows and even by our utterances of them. Take to Him everything that perplexes the mind. Nothing is too great for Him to bear, for He holds up worlds, He rules over all the affairs of the universe. Nothing that in any way concerns our peace is too small for Him to notice. There is no chapter in our experience too dark for Him to read; there is no perplexity too difficult for Him to unravel. No calamity can befall the least of His children, no anxiety harass the soul, no joy cheer, no sincere prayer escape the lips, of which our heavenly Father is unobservant, or in which He takes no immediate interest. "He healeth the broken in heart, and bindeth up their wounds." Psalm 147:3. The relations between God and each soul are as distinct and full as though there were not another soul upon the earth to share His watchcare, not another soul for whom He gave His beloved Son.
FEATURES:
- 11 Bible passages from the King James Version Bible about the Lord's prayer.
- Displays current time and date
- Ability to change the font size for readability
- Heart Rate display
- Calories
- Steps
- Distance
- Floors
- Active Zone Minutes (AZM)
HOW TO USE:
- Fitbit OS sets a limit to how many apps can be installed in your watch. If this app doesn't install, maybe you have to delete some apps to make space for this app.
- Tap on the bottom left/right to move between different passages
- Tap on the bottom center to toggle between time, steps, calories, active zone minutes, heart rate, floors, distance display.
- Tap on the 'Aa' button to resize font. (Font will become small after reaching the maximum size)
FREE 1 HOUR TRIAL
PRICE: $1.99
HOW TO PURCHASE:
Method 1: To purchase now, visit https://kiezelpay.com/code/?s=45B99D50-74A3-780C-3E13-9377074B11EA&dsu=1662743&p=44752-44330-44235&platform=fitbit
Method 2: After the trial is over, when a code appears on your smart watch device, visit https://kzl.io/code.
TAGS: The Lord'S Prayer, Bible Memory Verse
CREDITS: Pray icons created by Freepik - Flaticon (https://www.flaticon.com/free-icons/pray)
This app requires a payment that is managed by the developer in-app.