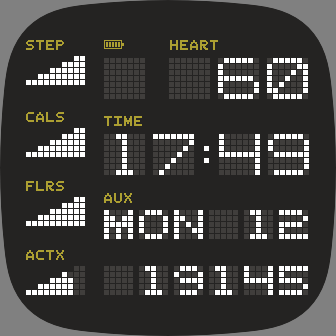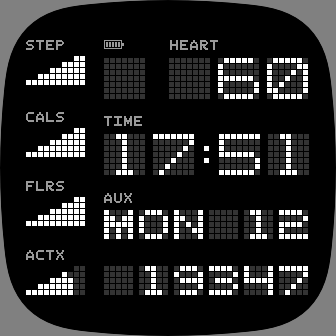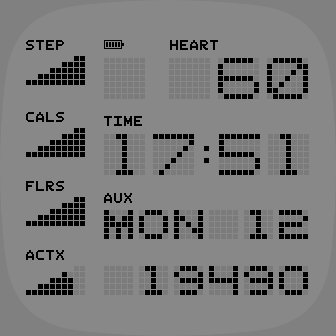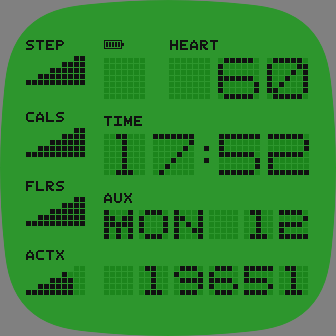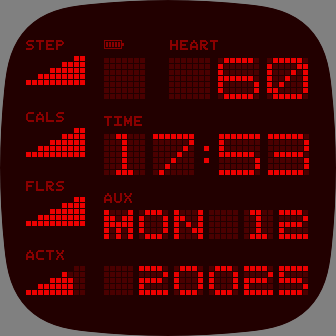 Thexa
Terry Yuen
6 devices
Available to install from
the Fitbit mobile app
Description
A watch face simulating a reflective digital screen.
Heart rate displayed on the top right and step count on the bottom right. Heart rate zone indicator (empty is relaxed, outlined is burning fat, filled in is cardio) next to heart rate.
Step counter, calories burned, floors climbed and active minutes progress bars on the left that progress towards your daily goals.
Small battery indicator in the top center.
Change between 12/24 hour display in your personal settings page on the Fitbit website.
Love predicting the weather? Go into settings and turn on the barometric pressure reading, which replaces the step count on the bottom right. By observing changes in the air pressure you can guess when it will rain. This feature is not available on Versa Lite.
Made with Love! Donations welcome! https://www.paypal.me/terryyuen/1.99usd
#free4all #classic