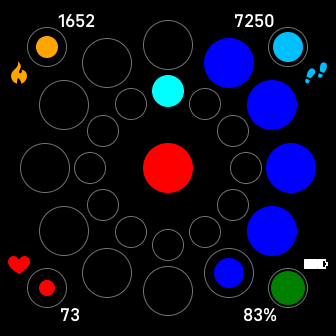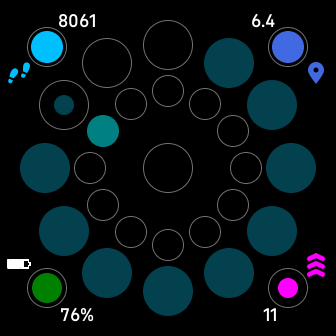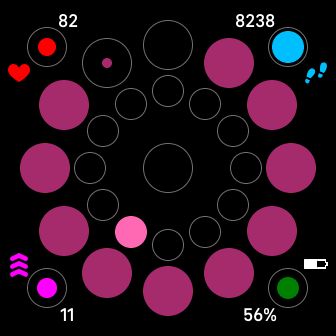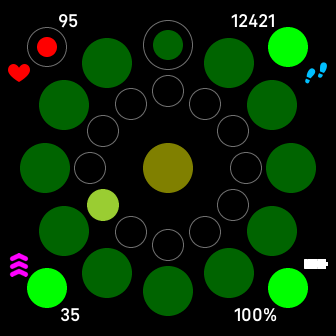 AnalogCircles
Nev Rawlins
6 devices
Available to install from
the Fitbit mobile app
Description
Slightly cryptic analog clockface. Minutes on the outside building up within 5-minute circles. Hours inside and, in the middle a PM indicator.
Screenshots: 12:23PM, 10:47AM, 7:51AM, 8:58PM
Information shown in the corners. When each reaches 100% of goal, progress color changes to lime green.
In settings, change colors of hours, minutes & PM and change information in each corner.
If you like this, or any of my other clockfaces, you can encourage me to do more by donating via PayPal at: https://www.paypal.me/nevwatch