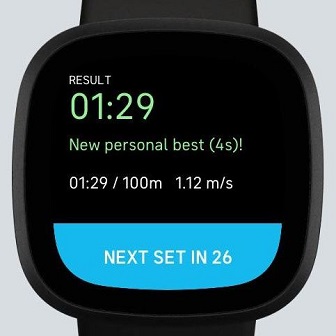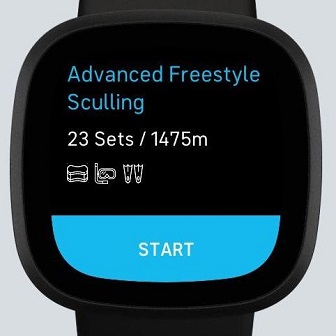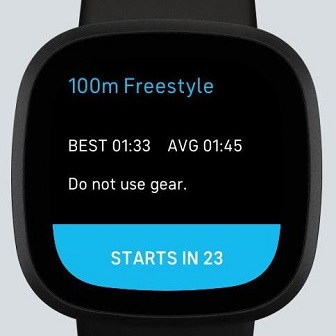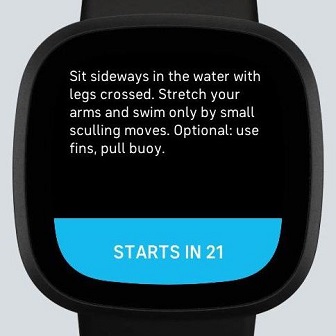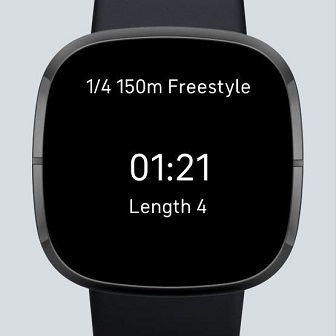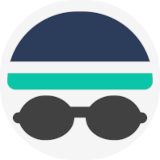 Swim Trainer
Swim Trainer
2 devices
Available to install from
the Fitbit mobile app
Description
Main Features:
Focus on swimming: Auto-lap counter for Fitbit Sense.
Free Swim Mode: Just get in the pool and track your performance.
Guided Workouts: No more wet paper - load your workouts on your smartwatch and get guided during swimming.
Track & Analyze: Every swim can be analyzed in depth on your smartphone.
Training Plan & Workout Builder: Let us create a personalized plans and workouts for you. Choose your desired duration, weekly intensity, training focus, strokes, distance, drill percentage and equipment – and we do the rest.
Huge Library: More than 50 workouts, structured training plans and drills – and more to come.
Get That Record: Keep track of your personal bests and averages for every distance, stroke and drill.
In-depth Reports: Get summaries of your recent activity.
Make Progress: Enroll in structured plans to get faster and stronger.
Fully Customable: Create your own workouts, drills and training plans.
Fitbit Dashboard Integration: Every swim creates an activity log visible in your Fitbit dashboard.
Android or iOS App is needed!
Google Play Store: https://play.google.com/store/apps/details?id=com.SwimTrainer.SwimTrainer
App Store: https://apps.apple.com/us/app/swim-trainer-online/id1636844754
Setup help: https://swim-trainer.online/docs/how-to-connect-a-fitbit/
Full documentation: https://swim-trainer.online/docs/