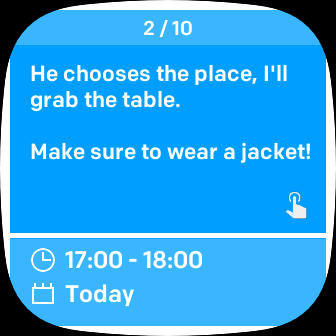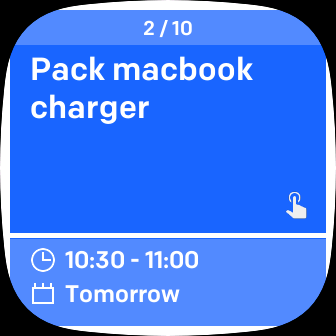 Upcoming
Chris Lewis
6 devices
Available to install from
the Fitbit mobile app
Description
***Notice***
This new version uses the new Fitbit Calendar API in SDK 4.1 - please use the settings page to choose your preferred calendar!
Card-based app that shows your next ten device calendar events from your chosen calendar.
Cards show saved events as grey, then turns blue once sync has completed. Darker events are those that are not happening today.
**You must use the app's settings page before events are shown!**
Features includes:
- Event title, date, and time.
- Support for single and multi-day events.
- Caching of events offline, with background sync.