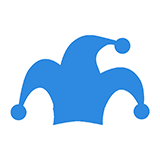 Woke Jokes
Ashton Kirtley
4 devices
Available to install from
the Fitbit mobile app
Description
Do you love Dad Jokes? Then this is the app for you!
You can browse through our HUGE list of great dad jokes.
What does Woke Jokes mean?
Woke can be defined as:
to become alert to or aware of.
We need to become Woke that Dad Jokes can bring laughter into our lives. Laughter can help our mental health and make us healthier human beings.
Proudly made in Omahaha, Nebraska. Woke Jokes is an app that has a foundation built on the idea that jokes can make the world a better place, one punch line at a time.
It is time to become Woke that Woke Jokes can make a difference.