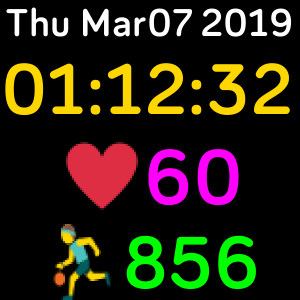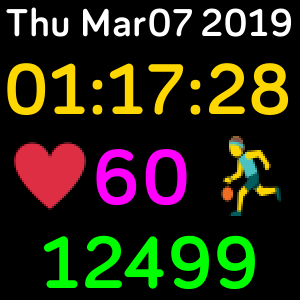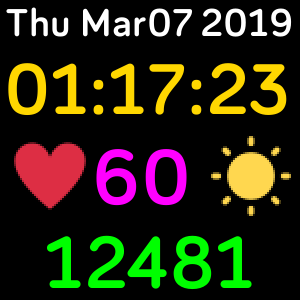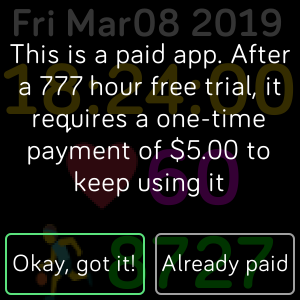 BuddhaClock
Buddha Lotus
4 devices
Available to install from
the Fitbit mobile app
Description
This is a free app, however, if you like it, PayPal me:
https://www.paypal.me/BuddhaLotus
This is the original version that suits us, and would not be updated.
For versions with customer requested updates, please search:
Branded Classic Digital Large - with 12/24 hr setting
Branded Classic Digital FONT - with 12/24 hr setting & Heart and Player Unicode Symbols replaced with H: & S:
Branded Classic Digital Hike - as above + Miles for Hiking (To be released later)
A very simple clock face with
all the info we need for walking:
- date
- time
- heartbeat
- steps.
Nothing else.
All this in maximum size -
for easy readability -
while walking in sunglasses.
Color on black to save battery
and for even better readability.