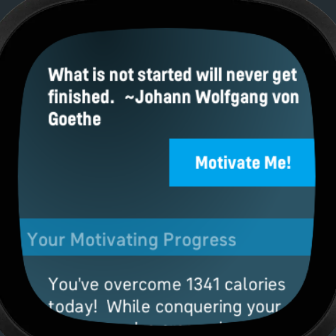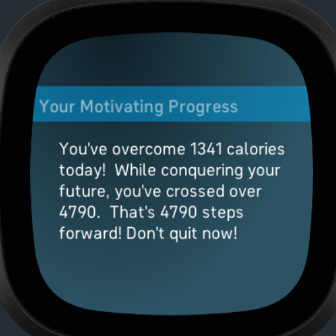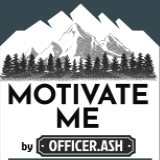 Motivate Me
Austin Handle
6 devices
Available to install from
the Fitbit mobile app
Description
Motivate Me has one simple purpose: to motivate you!
Designed to be simple and easy-to-use, while offering powerful motivation for your daily life. Motivate Me features a curated collection of inspirational, motivational and powerful quotes from throughout history. These quotes remind all of us that the work we are doing, bettering ourselves and pushing forward towards our goals, is both important and necessary.
Motivate Me was designed in 2019 by Officer.ASH (from TikTok) and continues to be one of the most downloaded free apps on the Fitbit platform. "I hope that this small project brings a smile to someone who needs it, inspires someone to achieve their next goal or motivate someone to keep pushing forward through the muck! Throughout history, we hear the echoes of great men and women. Those who did not go quietly into the night and decided that their voices were important enough to be heard."
~Austin S. Handle aka Officer.ASH (Project Creator)
Instagram: https://www.instagram.com/officer.ash/ (@officer.ash)
•• If you enjoy Motivate Me, please donate via the Venmo link below to keep updates coming! ••