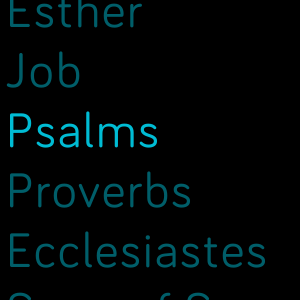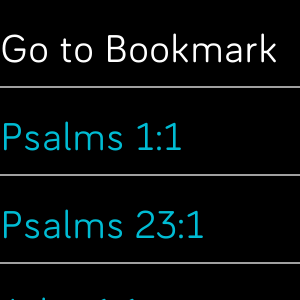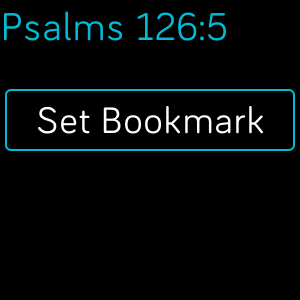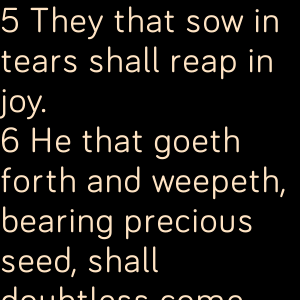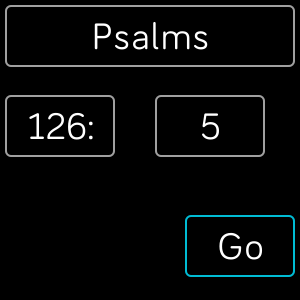 The Bible (KJV)
Josh Thielen
4 devices
Available to install from
the Fitbit mobile app
Description
This is a Bible reader app that contains the King James Version translation of the Biblical text.
**Please Note** This app is large as it contains the entire text of the Bible. Once installed, this app does not require WiFi or an internet connection to view the text.
Controls:
* From the main menu:
** Quick Open opens the text to the most recently opened passage.
** Go To Verse opens the text to a specific passage.
** Bookmarks opens to saved bookmarks (up to 8 bookmarks can be saved).
** Use the Back button exit the app.
* From the Passage view:
** Swipe up / down to browse the text
** Tap a verse to expand the verse or to set a Bookmark
** Press the Back button to return to the main menu