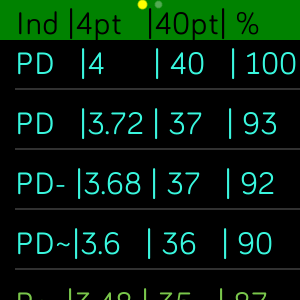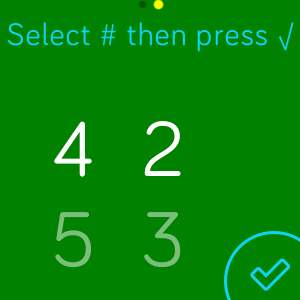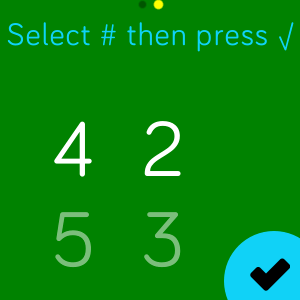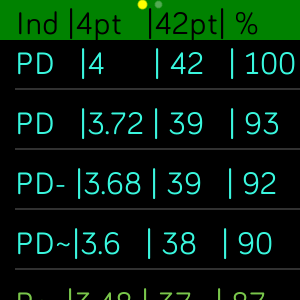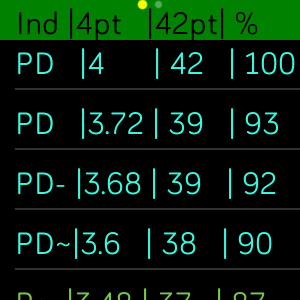 GradeCalc
rsqu4r3dtech
4 devices
Available to install from
the Fitbit mobile app
Description
Are you a teacher?
Do you grade using competencies?
Are you required to put a number in the grade book for your assignments?
This app is for you.
Most schools still use grade books that run based on 100-point math. This app provides a live conversion table on your wrist. Since moving to competency-based grading, teachers frequently need to convert between multiple scales to determine accurate grades for their students. This app provides a simple table that helps convert from proficiency scale to four point and whatever other scale you choose. Then, it includes the 100 point scale so you can see the affect it is having on the students' grade.
Swipe left to access the custom number tumbler.
Spin the numbers to select your custom scale.
Press the Check Mark to change the custom grade, and finally, swipe right to see your updated scale.
If you have suggestions about how to improve this app. Please do not hesitate to send us an email with your feedback. We always want to improve.