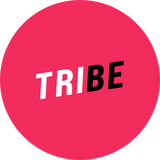 Tribe Inc.
Tribe Inc.
6 devices
Available to install from
the Fitbit mobile app
Description
A free-Peloton dashboard for every local gym and fitness studio. Make your virtual workout sessions more interactive with a Peloton-like dashboard! Watch the caloric expenditure leaderboard, see your heart rate zone color change as you hit your target, or compare your performance with the rest of the group at the end of the class — you can now enjoy your Zoom workouts as if you were in the physical location!