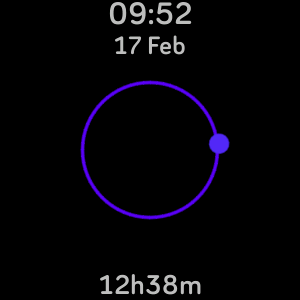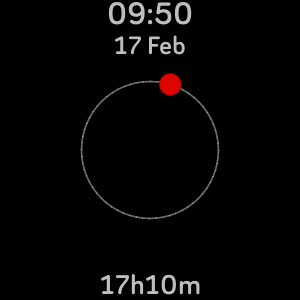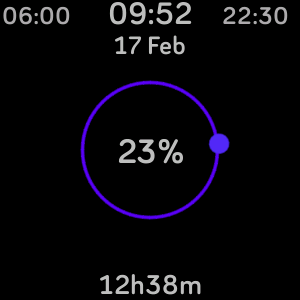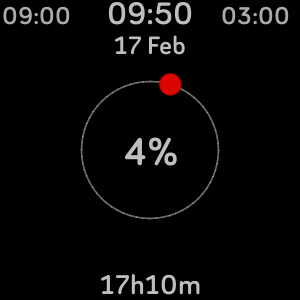 FlexTime Clock
Alexis Navarro
4 devices
Available to install from
the Fitbit mobile app
Description
This clockface allows you to set your usual day-start and day-end times in the settings, in order to have a visual representation of how far along you are in your own day. The screenshots hopefully will make it clearer.
Top-center: Current time
Top-left text: Day/Night-start time
Top-right text: Day/Night-end time
Bottom-center text: Time left until your day-time or night-time ends.
When you enter the night-time, the ring becomes purple. During the day-time, it becomes red. I'll make the colors customizable in the future.
In the settings, you can hide any of the elements that you don't like, except for the rings.
Tip: If you like the interface but want to use it as a 'regular' clock, just set the day-start time for 12h00 and day-end time for 00h00. AM will be purple, PM will be red. This will be the initial configuration.