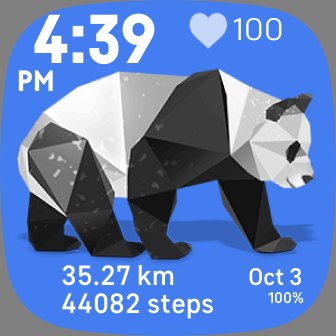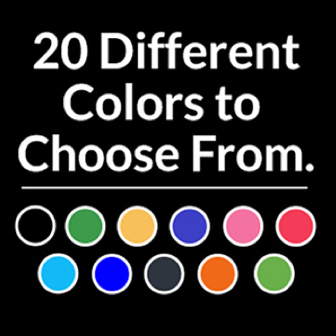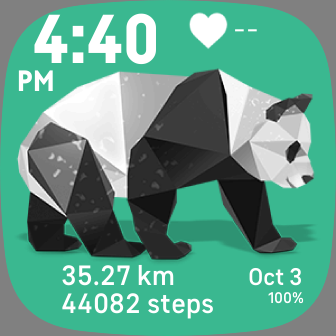 Earth Day
Diana D'Achille
6 devices
Available to install from
the Fitbit mobile app
Description
Let's Celebrate Earth Day every day.🌏
Did you know? The first Earth Day was celebrated on April 22nd 1970? Earth Day seeks to highlight and promote efforts dedicated to the protection of our planet that we share with animals and humans around the world.🌳🐼💧
In your settings you can change the background color to a solid non-animated black, gray, cyan, green, blue, purple, orange, pink or yellow.🎨 + several other colors.
Featuring: Steps, Distance (Miles and km), Animated Heart-rate, Time (12 and 24 hr), Day/Month and Battery Life Percentage.
⭐Get animal workout clothing to match your Fitbit -
➡️Browse all of the animals -
http://www.animalclockfaces.com
➡️Meet the Developer/Designer -
https://www.instagram.com/diana_dachille/
Have a great upcoming Earth Day.