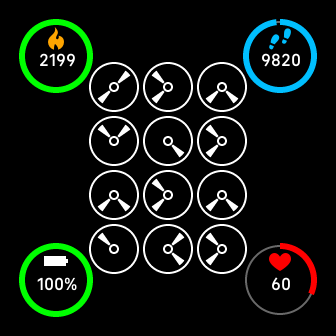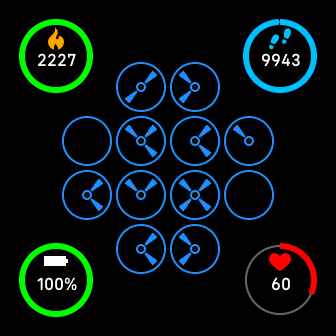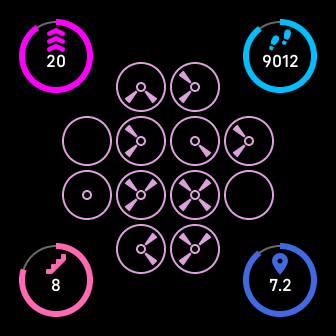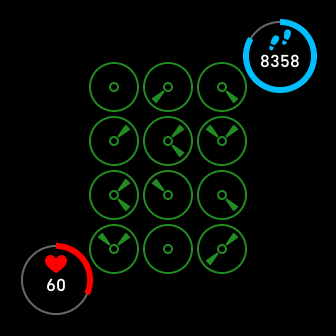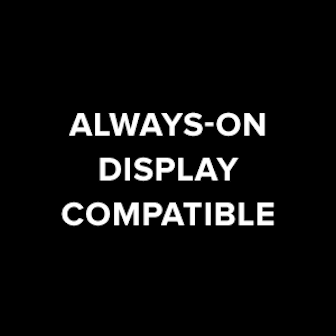 Oblique
Nev Rawlins
6 devices
Available to install from
the Fitbit mobile app
Description
Digital clock face with 2 display modes.
The digits are formed from arcs within a set of circles. Each full digit appears in 3 of the circles at an oblique angle (hence the name).
Modes are "Separate" or "Joined" which describe the layout of the full digits. Separate digits are easier to distinguish than joined ones where part of 2 digits appear in the same circle. The central small circles appear for each digit even if the arcs do not, so just focus on the ones with the arcs.
Always-on Display compatible – requires Versa 2, Versa 3 or Sense with AOD enabled.
Settings options to select display mode, color of time and the corner activities (including none).
Screenshots: 05:26 (separate), 05:26 (joined), 23:48 (joined, 24-hr mode), 12:57 (separate)
Designed by Lloyd King and and published with his permission. This previously appeared as a Pebble watchface.