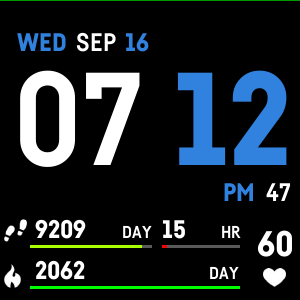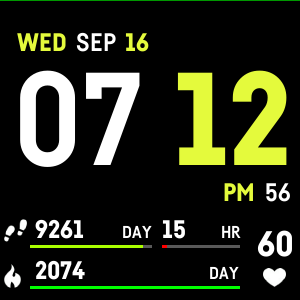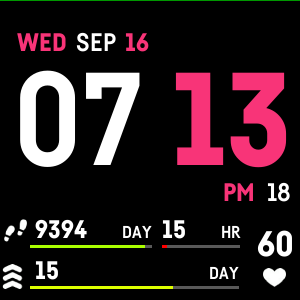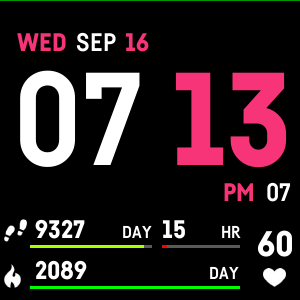 Clean Face
Kabeer Manchanda
4 devices
Available to install from
the Fitbit mobile app
Description
A clean face with the important stats:
- Battery Indicator as a one-pixel line at the top.
- Day, Month, Date, Hours, Mins, Seconds, AM/PM, 24 hour clock
- Steps by day and by the hour. For those trying to be active every hour, this showcases your steps this hour. Note, this is using the Fitbit SDK minuteHistoryAPI, so the hour steps will not include the steps for the current minute, but it will show the steps for the previous minutes of the hour. It should be indicative of the activity this hour. It tracks the 250 steps per hour goal. (steps by hour can be turned off in settings)
- Calories by day.
- Active zone minutes by day (On tapping on the calorie section you can toggle between calories and active zone minutes).
- Colored progress bars that should give you a quick glance at your performance this hour. The progress bars transition from (Red, Orange, Yellow, Greenish Yellow, Green) as your goals are achieved.
- Heart rate
- Many changeable accents on the clock
Happy to support feature requests :)