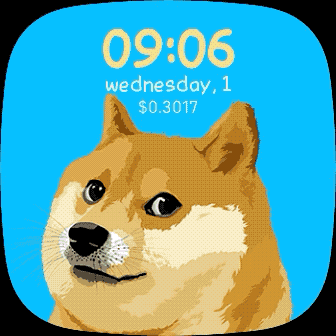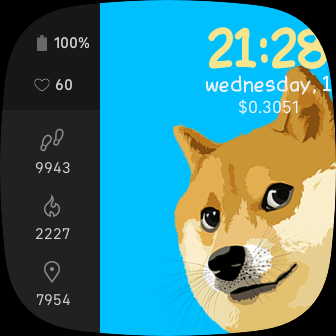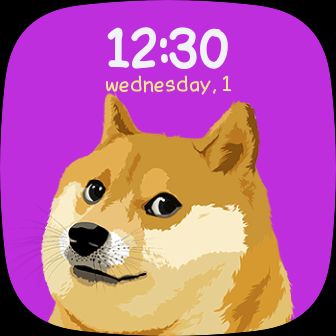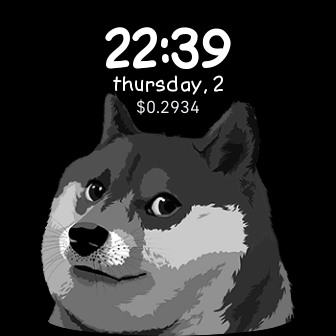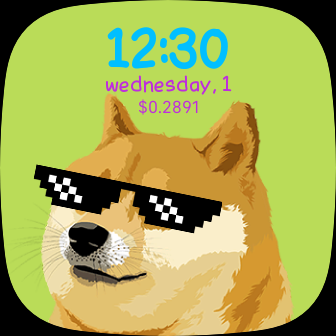 Dogee
Pixels on Ridge
4 devices
Available to install from
the Fitbit mobile app
Description
Dogee ('Doge-eeee) is ultra-premium Fitbit watchface designed specifically for dogecoin and doge meme fanatics, but the best of all.... it is completely free!
Features
🚀 Dogecoin price supported in virtually all currencies with a configurable refresh rate or on screen manual refresh (just tap on the bottom right corner)
🕶 A striking image of a majestic doge wearing sunglasses (or not -- your choice!!)
🎨 21 Different Color Choices for Time, Date, Price, and Background
👇 Metric Drawer: Tap to see your steps, heart rate, calories, distance, and battery
⬛️ Black and white support for battery conscious users
🌏 Languages: en-US, es-ES, de-DE, nl-NL, fr-FR, it-IT
We spent several months completely building this from the ground up as a way to give back to the dogecoin community, and we really hope this brings a little extra love to your day.
~ with Wow! MuCh L0ve!
Pixels on Ridge
----
If you really enjoyed this, you can support us by checking out some of our other watchfaces:
📐 Medium
https://gallery.fitbit.com/details/7e5eb81a-6ebf-4395-80e3-0487ba7e781c
🔢 Digits
https://gallery.fitbit.com/details/157a4132-c683-4b7d-93f2-167d542e9aad
⭐️All Watchfaces