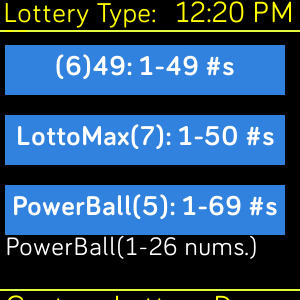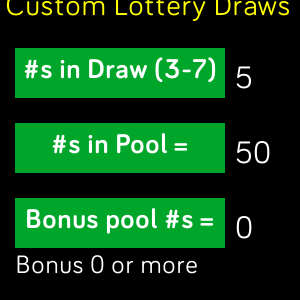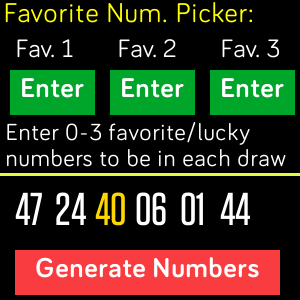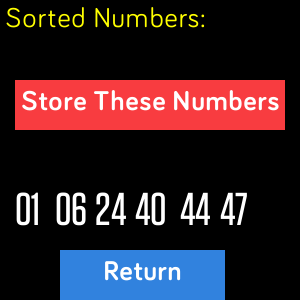 Lotto Picks
Tom Slemko
3 devices
Available to install from
the Fitbit mobile app
Description
This app is designed to run entirely on the watch. It has the unique ability to let you insert your own favorite/lucky numbers into the randomly generated numbers. Play any lottery in the world!
Pick pre-selected type of lottery - 6 number from 1 - 49, seven numbers from 1 - 50, or powerball which is 5 numbers from 1 - 69 and a powerball number from 1 - 26.
For other lotteries, scroll down to create a custom lottery. Draws from 3 to 7 numbers, and numbers pool up to 99, and bonus numbers 0 to 99. A zero bonus cancels bonus draws. Tap 'Play This Lottery' to run.
On the next screen you can enter up to 3 favorite/lucky numbers to be included in every draw. Then tap 'Generate Numbers' to get the draw numbers. Tap the displayed numbers to sort them.
Swipe left to help screens.
You can store up to 4 sets of number picks to access later when you want to manually enter them on a ticket.
This app will not improve your chances to win. Gamble responsibly. For entertainment purposes only.