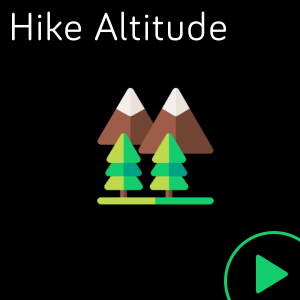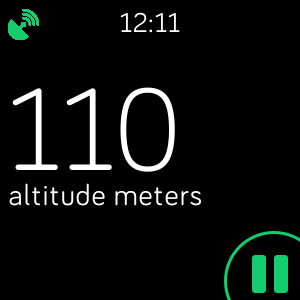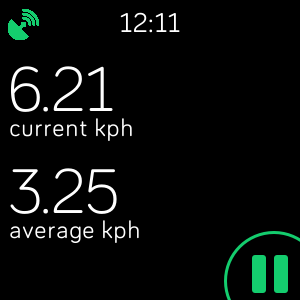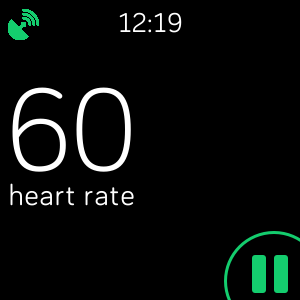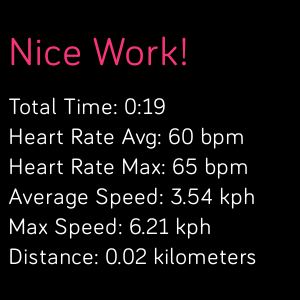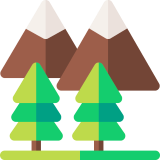 Hike Altitude
John Van Horn
4 devices
Available to install from
the Fitbit mobile app
Description
Hike Altitude is an exercise app designed for hikers. Rather than having to quit the normal Fitbit hiking exercise to check the current elevation, you can see it at any time, while you hike.
****FYI****
- This app is based on Alpine Snow
- Can use both imperial and metric system
- The displayed speeds will be a few seconds off from your current speed/average speed and may have inaccuracies as it is based on GPS data (I chose to use mph/kph because I think it's more useful while hiking)
- The altitude reading may start at very weird numbers (even negative). This is just how they work. The overall change in elevation though should be accurate. You can try restarting, but it might not change.
****Troubleshooting****
- If the app is stuck on "connecting...", make sure you have the Fitbit app opened on your device before you lock it, and that you're in an area where GPS can actually see you.
Icon made by Freepik (www.flaticon.com/authors/freepik) from Flaticon (www.flaticon.com)