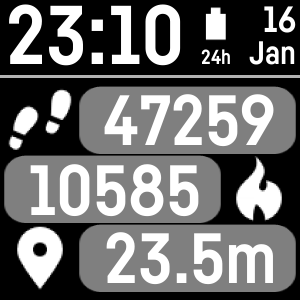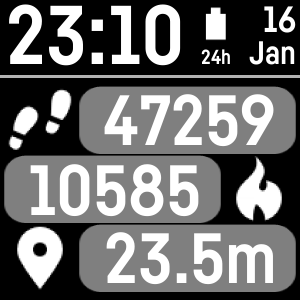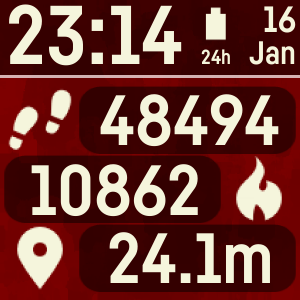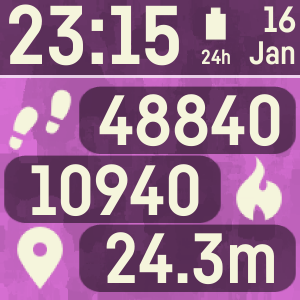 Clear Bold
Paul Murray
3 devices
Available to install from
the Fitbit mobile app
Description
View all my watch faces @ Mobile: http://bit.ly/watchfacesmobile Desktop: http://bit.ly/watchfacesdesktop
View my Weather bundle here View the bundle here: http://bit.ly/weatherbundlemuzzer
**This watch face is FREE for all**
Clear Bold is a simple watch face that does exactly what it says on the tin.
The text is big and clear for all those who have issues with modern smartwatch screens and their eyesight (a request of many users)
You can view all your stats, just click the screen to view the rest.
The battery Icon can be switched to a colour version which changes to present the power left in the battery.
Multiple colour choices
Switch between AM/PM and KM/Miles from within the app (No need to go to your account)
Please view my other watch faces, just follow the link
visit http://paulmmurray.com/ on desktop or http://paulmmurray.com/mobile.html