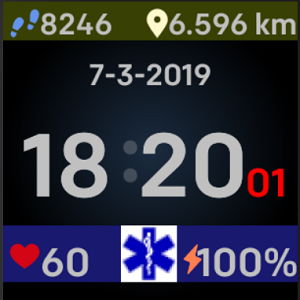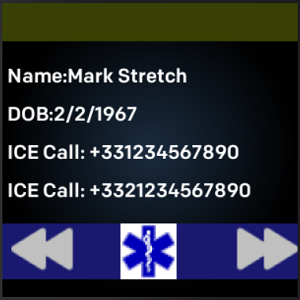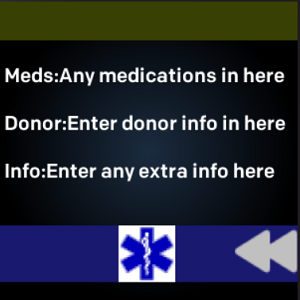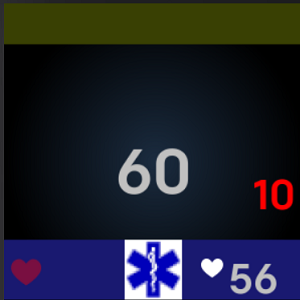 Click Clock Med ID Pro
Mark Stretch
4 devices
Available to install from
the Fitbit mobile app
Description
This clockface lets you enlarge the time and stats by clicking on it. It also lets you enter MED ID data via the clockface settings. You can state that you have a medical condition, provide emergency contact numbers, allergy info, medications in use and donor info. The text on the main part of the MED ID screens can be enlarged by clicking on it. The clockface also shows resting heartbeat when you click on the heartbeat item or display text.
The clockface does NOT need a separate app to store MED ID information.
This is free of charge but if you want to contribute to my beer fund and development efforts, my PayPal id is mark.stretch@me.com.