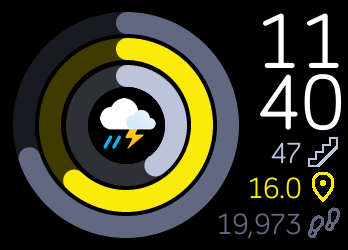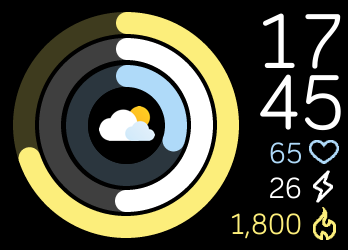 epoch
Rohan Kumar
1 device
Available to install from
the Fitbit mobile app
Description
Epoch is a dynamic, multifunction watch face on the Fitbit app store. It shows you the weather, your daily fitness goals, and the time — all in an intuitive, interactive interface.
Features:
- Tap on weather to view temperature
- Tap on stats to toggle between them
If you want to follow the entire implementation of the watch face from design to publication feel free to go through my medium post.
https://medium.com/@rohankce/epoch-from-start-to-finish-ab58831632b4
If you like the watch face consider buying me a coffee so I can continue to develop and maintain the app!