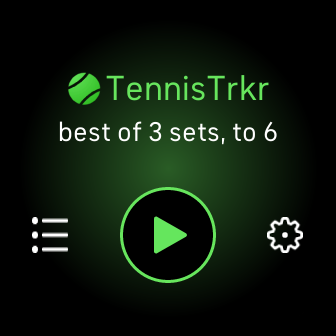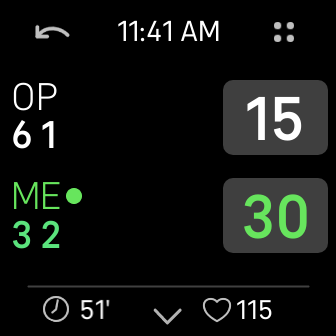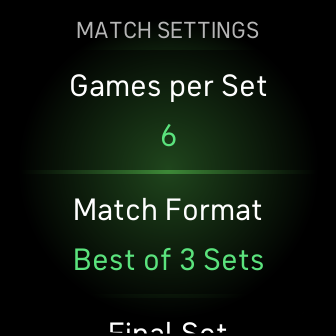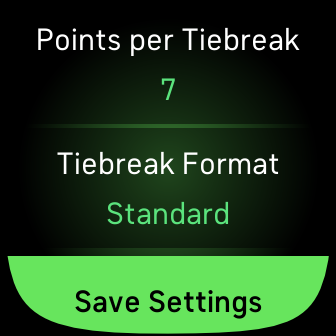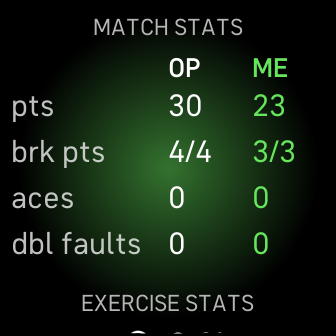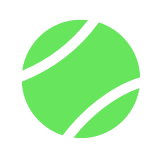 TennisTrkr
Datyell Close
6 devices
Available to install from
the Fitbit mobile app
This app requires a payment that is managed by the developer in-app.
Description
This is a paid app. This app costs $4.99 (one-time purchase).
🎥APP VIDEO: https://youtu.be/ufIBZpjg7b0
Discover TennisTrkr, a feature-rich smartwatch app for tracking your tennis match on your Fitbit Versa, Ionic, or Sense smartwatch.
🎾TRACK THE SCORE: Just use buttons (on compatible devices) or the touch screen to add a point. TennisTrkr will keep track of the score.
⚙CUSTOMIZE MATCH STYLE: Customize the games per set, amount of sets, if a 10-pt final set is used (common in USTA), and more!
🔔SWITCH SIDES NOTIFICATION: On-screen notification, and distinct vibration when you need to switch sides.
🔢REVIEW KEY STATS: During the match, view key stats including breakpoints won and points won. Track aces and double faults. Review the last three match stats.
🏃‍♀️EXERCISE TRACKING: Your tennis match is also automatically tracked as a Fitbit Exercise. Review heart rate, calories burned, and distance from the Fitbit app, just like other exercises.
View all the features and learn more about this app at https://tennistrkr.com/appgallery.
—
⌚View more of my clock faces and apps: https://datyell.com/appgallery
🛍Shop clock face bundles and save: https://datyell.com/appbundles
📷Instagram: https://www.instagram.com/datyell_design/
📺YouTube: https://www.youtube.com/channel/UCcoF-G0kVlzOxMLasNnAsVg/
🔒Payments securely processed by KiezelPay
This app requires a payment that is managed by the developer in-app.