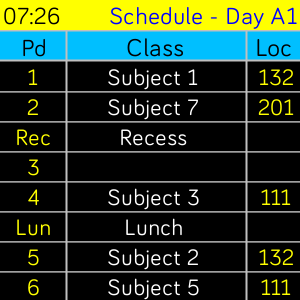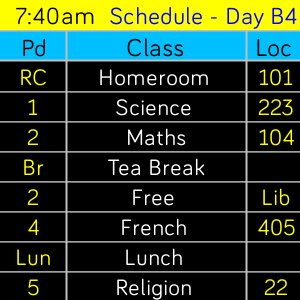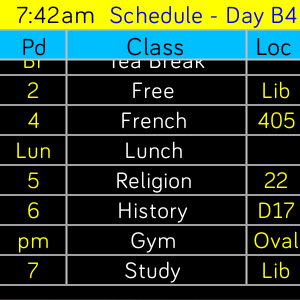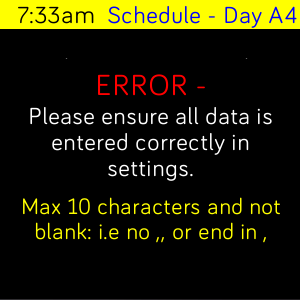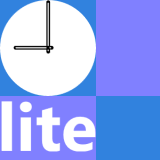 Class Time Lite
Olbia Coding
4 devices
Available to install from
the Fitbit mobile app
Description
WARNING: The app MUST be running on watch as data is entered on phone (and syncing successfully).
This is a basic version of our more complex Class Time app.
Download the user manual: https://olbiacoding.com/support-documentation.php
Enter up to 12 lessons per day for a 5 or 10 day cycle.
Includes current date & time, 8 time-slots visible, but scroll up for rest of schedule.
Tap top right to go forward a day, top left to go backwards, and bottom right to return to the current day.
All data is entered via settings, easily modified if your schedule changes.