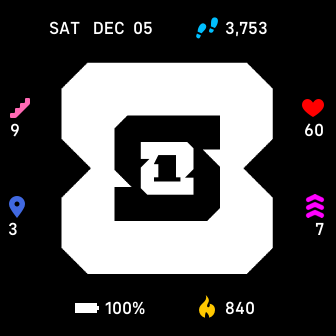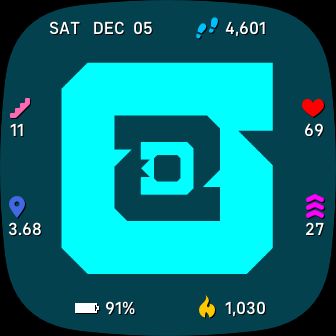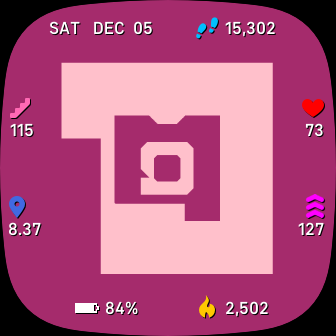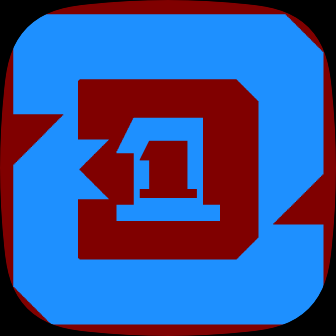 Inside Out
Nev Rawlins
6 devices
Available to install from
the Fitbit mobile app
Description
Time digits stacked - read from the inside out: 10-hours in the middle, then single hours, 10-minutes & finally single minutes on the outside. Digits are quite easy to distinguish, but note the difference between 1 & 7.
In settings, change background / foreground colors & set to just showing the time (with larger digits). 12 or 24-hour based on your user profile.
Screenshots: 12:58, 03:26, 09:47, 11:32 (clock only).
Design created by Heather Sable Villano, which originally appeared on the Tokyoflash Design Studio, is published with her permission.
The original design: http://blog.tokyoflash.com/2012/05/07/inside-out-lcd-watch-stacks-up-time-digits/