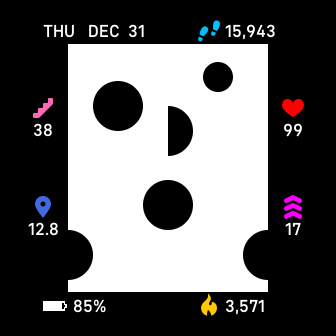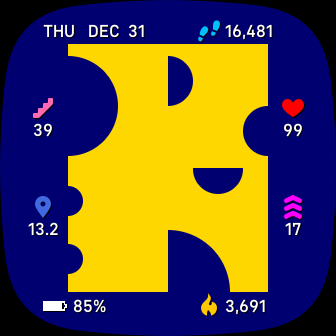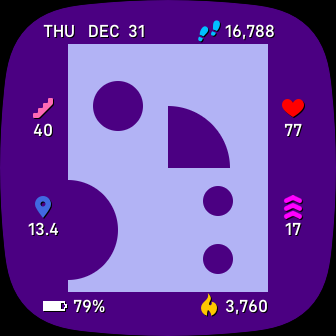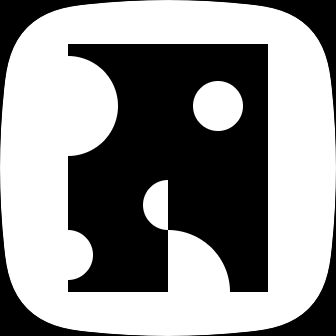 Lunar
Nev Rawlins
6 devices
Available to install from
the Fitbit mobile app
Description
Digital clock face using four rectangular segments with circular pieces cut out to create recognizable yet abstract looking digits. By placing the digits into the quadrants of the larger rectangle with no lines separating them, the display appears to be simply an artistic looking pattern – maybe Swiss cheese, or moon craters.
Setting options to show only the clock and to change colors of time and background.
Screenshots show: 09:52, 12:34, 07:18, 10:57 (clock only).
This design was created by Heather Sable Villano, from USA, and originally appeared on the Tokyoflash Design Studio. It is published with her permission.
The original design can be found here:
http://blog.tokyoflash.com/2012/01/05/lunar-watch-perfect-for-citizens-of-moon-base-alpha/