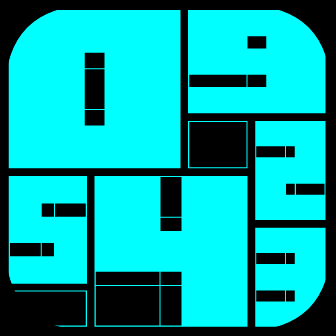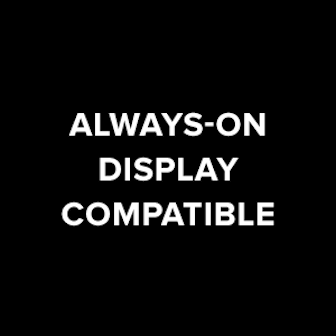 Cubie
Nev Rawlins
6 devices
Available to install from
the Fitbit mobile app
Description
The display is split into rectangular regions of varying size. Six of these regions are used to display hh:mm:ss digits. Top left and right are hours, bottom left and middle are minutes and the two remaining on the right are seconds.
Screenshot shows 09:54:23.
Information appears on a second display, accessed by a tap on the screen: date (with configurable format), steps, distance, heart rate and battery level. Tap again to return to the time.
Always-on Display compatible – requires Versa 2, Versa 3 or Sense with AOD enabled.
Foreground and background colors are configurable.
This design was created by Heather Sable Villano, from USA, and originally appeared on the Tokyoflash Design Studio. It is published with her permission.
The original design can be found here:
https://blog.tokyoflash.com/2013/07/23/cubie-watch-design-frames-the-digital-time/