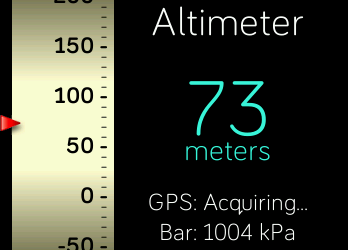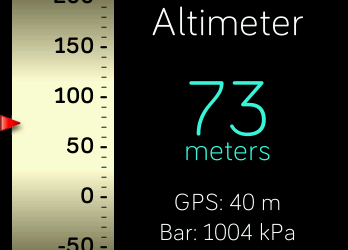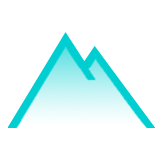 Altimeter
Marco Castiello
1 device
Available to install from
the Fitbit mobile app
Description
A simple and animated gauge that will show your altitude using the the barometer readings.
As you may know, a barometric altimeter may be affected by the weather conditions. This means that you may get a different altitude value on the same spot at different times of the day. The air pressure changes constantly and you can verify it by checking the bottom line of the screen.
For this reason, the app will use the internal GPS sensor to provide you a more accurate information about you actual altitude. The value require a bit more time to be displayed and it is updated every minute to avoid wasting battery power.