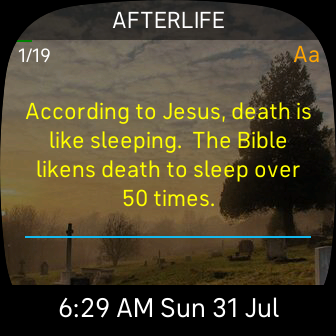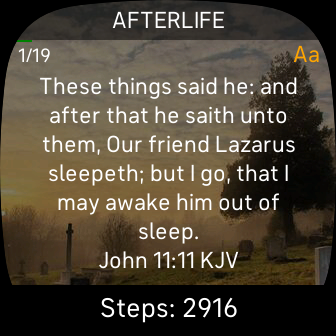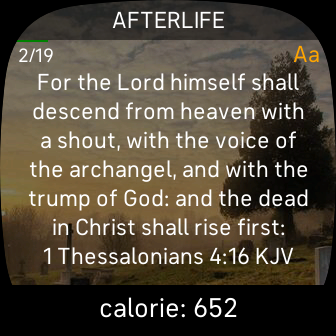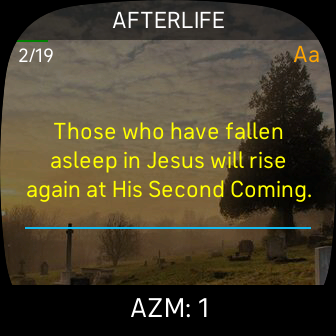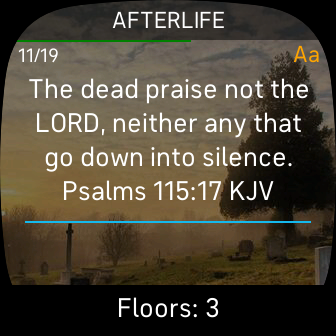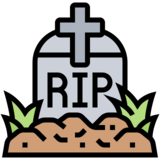 Afterlife
Giovanni Saberon
6 devices
Available to install from
the Fitbit mobile app
Payment required
This app requires payment and is managed by a 3rd-party developer that is not endorsed by Fitbit.
Proceed with caution.
Payment required
This app requires payment and is managed by a 3rd-party developer that is not endorsed by Fitbit.
Proceed with caution.
Description
WATCH VIDEO DEMO
Visit https://gesab001.github.io/fitbit/?appName=afterlife&appType=app
Read, Meditate, Memorise bible verses about the afterlife on your watch.
ABOUT THE AFTERLIFE
The doctrine of man's consciousness in death, especially the belief that spirits of the dead return to minister to the living, has prepared the way for modern spiritualism. If the dead are admitted to the presence of God and holy angels, and privileged with knowledge far exceeding what they before possessed, why should they not return to the earth to enlighten and instruct the living? If, as taught by popular theologians, spirits of the dead are hovering about their friends on earth, why should they not be permitted to communicate with them, to warn them against evil, or to comfort them in sorrow? How can those who believe in man's consciousness in death reject what comes to them as divine light communicated by glorified spirits? Here is a channel regarded as sacred, through which Satan works for the accomplishment of his purposes. The fallen angels who do his bidding appear as messengers from the spirit world. While professing to bring the living into communication with the dead, the prince of evil exercises his bewitching influence upon their minds.
FEATURES:
- 19 Bible passages from the King James Version Bible about the afterlife.
- Each passage includes a short explanation in yellow font which appears at the bottom of each passage.
- Displays current time and date
- Ability to change the font size for readability
- Heart Rate display
- Calories
- Steps
- Distance
- Floors
- Active Zone Minutes (AZM)
HOW TO USE:
- Fitbit OS sets a limit to how many apps can be installed in your watch. If this app doesn't install, maybe you have to delete some apps to make space for this app.
- Tap on the bottom left/right to move between different passages
- Scroll down to the bottom to read a short explanation of the passage
- Tap on the bottom center to toggle between time, steps, calories, active zone minutes, heart rate, floors, distance display.
- Tap on the 'Aa' button to resize font. (Font will become small after reaching the maximum size)
FREE 1 HOUR TRIAL
PRICE: $1.99
HOW TO PURCHASE:
Method 1: To purchase now, visit https://kiezelpay.com/code/?s=45B99D50-74A3-780C-3E13-9377074B11EA&dsu=1662743&p=44752-44330-44248&platform=fitbit
Method 2: After the trial is over, when a code appears on your smart watch device, visit https://kzl.io/code.
TAGS: Afterlife, Spiritualism, Death, Dead, Heaven, Hell, Hades, Hellfire, Bible Memory Verse
CREDITS: Death icons created by Eucalyp - Flaticon (https://www.flaticon.com/free-icons/death)
This app requires a payment that is managed by the developer in-app.