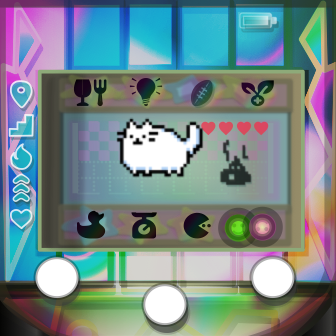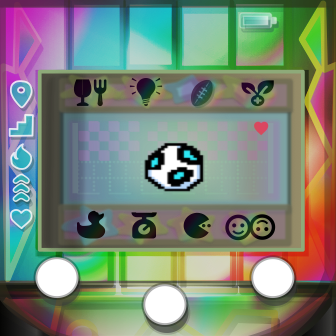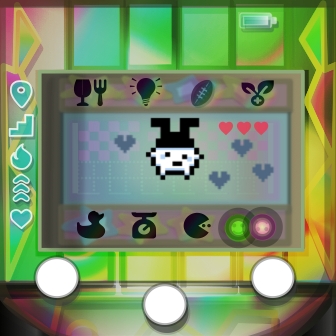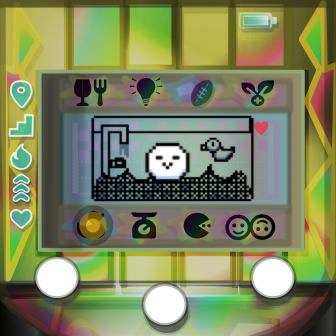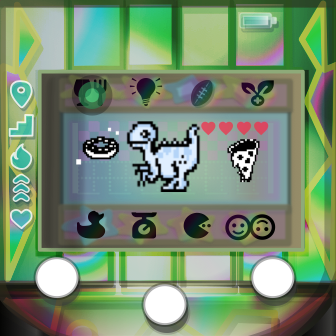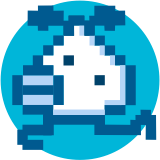 Virtual Pet
Sarah Bass
2 devices
Available to install from
the Fitbit mobile app
Description
Earn steps to power up your very own Virtual Pet!
Virtual Pet is based on the old-school 'virtual pet' craze of the 90's. The game starts as an egg, hatches, evolves, and finally grows into a cute digital monster. When you reach your step goal, your pet will be fully transformed! Look at the heart meter to keep track of your progress. Clean up after your pet by doing exercise. The cleaner the pet, the nicer its final form will be!
Pet Waste:
Just like the old-school games, these virtual pets create waste once they are hatched. Do squat jumps, jumping jacks, or arm swings for at least 1 minute to clean up for your pet. Or you can cheat the game by pressing your pet if you don't have time for exercise.
Every day the game changes, and you get a random type of adult pet. There are more than 30 designs, including dinosaurs, bears, retro designs, animals, and more!
Virtual Pets are All Original Designs
--------------------------------------------
1 Heart: 1 Egg
2 Hearts : 1 Baby
3 Hearts : 3 Child Forms
4 Hearts : 3 Adult Forms
5 Hearts : 3 Adult Forms
6 Hearts : 2 Ghost Forms
-------------- Buttons ---------------------
Food Button #1: Pet Eats
Light Button #2: Pet Sleeps
Play Button #3: Pet Plays
Medicine Button #4: Doctor Visit
Bath Button #5: Cleans Pet
Scale Button #6: Pet Stats
Discipline Button #7: Pet Timeout
Smiley Button # 8: Main Pet Page
------------------STATS------------------
Clock: 12 Hour or 24 Hour
Walk: Miles or KM
Fire : Total Daily Calories Burned
Stairs: Total Daily Floors
Bolt: Total Daily Active Minutes
Heart : Heart Rate
Footprints: Total Daily Steps
Red Hearts: Percent% of your Steps Goal
___________________________
Settings:
Allow all permissions for best results.
----LARGE DOWNLOAD SIZE ----
Click Website for download support or large files. For best results, connect watch to charger and download while using a strong wifi connection. Very Slow Download. Pixel Animation art included causes file size of 1.2 MB.
UPDTATES :
New game for 2023 release, and may need updates to fix small errors. Click 'Update' to get the newest version if available.
---NOTE FROM DEVELOPER--
Check out the full Dinosaur, Galaxy, Retro, and Halloween versions of Virtual Pet :
https://gallery.fitbit.com/developer/850971bc-7265-471f-81f9-608d179f4ddd
--- Tip Jar ---
If you want to leave me a tip for this free app, that would be kind! I use all tips to give my real pets a treat - Virtual Pets are fun, but nothing beats the real thing!
Email virtualstarwatch@gmail.com, and I will send a QR code for my Tip Jar.