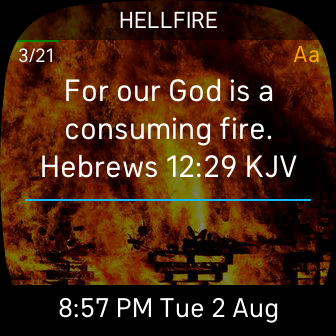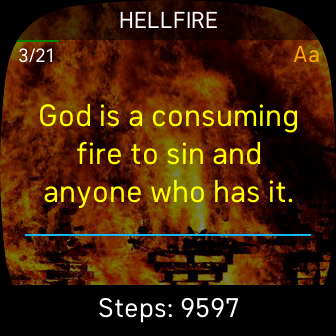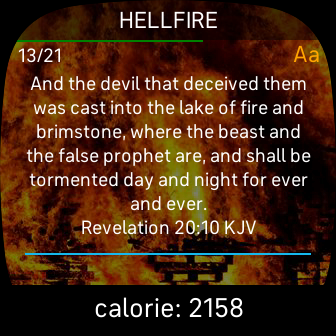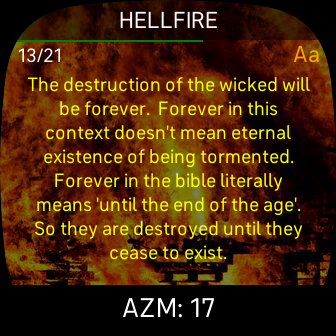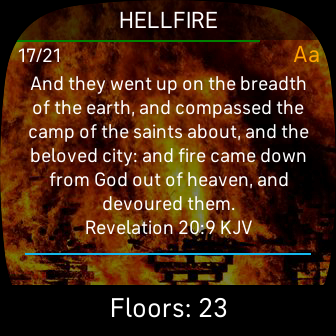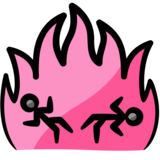 Hellfire
Giovanni Saberon
6 devices
Available to install from
the Fitbit mobile app
This app requires a payment that is managed by the developer in-app.
Description
Read, Meditate, Memorise bible verses about the destruction of the wicked on your watch.
ABOUT HELLFIRE
Satan has ascribed to God all the evils to which flesh is heir. He has represented Him as a God who delights in the sufferings of His creatures, who is revengeful and implacable. It was Satan who originated the doctrine of eternal torment as a punishment for sin, because in this way he could lead men into infidelity and rebellion, distract souls, and dethrone human reason.
How utterly revolting is the belief that as soon as the breath leaves the body the soul of the impenitent is consigned to the flames of hell! To what depths of anguish must those be plunged who see their friends passing to the grave unprepared, to enter upon an eternity of woe and sin! Many have been driven to insanity by this harrowing thought.
THIS APP INCLUDES:
- 21 bible passages from the King James Version Bible about Hellfire.
- Each passage includes a short explanation in yellow font which appears at the bottom of each passage.
- Displays current time and date
- Ability to change the font size for readability
- Heart Rate display
- Calories
- Steps
- Distance
- Floors
- Active Zone Minutes (AZM)
HOW TO USE:
- Fitbit OS sets a limit to how many apps can be installed in your watch. If this app doesn't install, maybe you have to delete some apps to make space for this app.
- Tap on the bottom left/right to move between different passages
- Scroll down to the bottom to read a short explanation of the passage
- Tap on the bottom center to toggle between time, steps, calories, active zone minutes, heart rate, floors, distance display.
- Tap on the "Aa" button to resize font. (Font will become small after reaching the maximum size)
FREE 1 HOUR TRIAL
PRICE: $1.99
TAGS: Hell, Hellfire, Satan, Eternal Torment, Destruction of the wicked, Bible, Bible Memory Verse
CREDITS: Hell icons created by AbtoCreative - Flaticon (https://www.flaticon.com/free-icons/hell)
This app requires a payment that is managed by the developer in-app.